I have just completed my second of these "American Girl" beds. I have the intention of selling them, but I have a safety net of two daughters who are more than willing to take them off my hands. LOL.
Let me know what you think.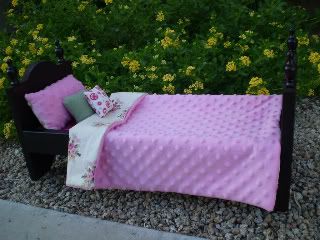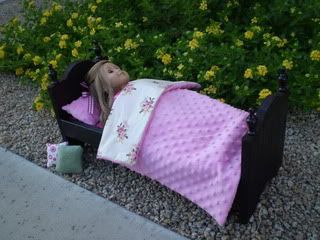 The beds are made of pine and finished in red mahogany. Then I created a mattress, two throw pillows and a reversible comforter and bed pillow.