Has anyone heard of this or have any experience about this? Tiff just sent me frantic text messages that ped may think my grandbaby Bayleigh may have this (or something else)
Apparently Bayleigh has multiple "cafe au lait" spots throughout her tummy and back --photos below. Doc said no treatment at this point, Wiki says there is no cure and can be bad or okay and they will not know for some time. She measured all of the spots and wants to watch it. Apparently it has a strong genetic component so she asked Tiff and Jeff to find out if its in their families. Of course BOTH of them are adopted. I think they both have some contact with some birth family members (well I know Tiff does, and I think Jeff is in some contact with bio mom) but they will never know 100%.
Bayleigh also has this crazy BRIGHT red/pink spot on her neck and has since birth. I mean crazy, looks like someone spilled hot pink paint on her and is slightly raised. . Doc said its not an issue either but it has a small lump under it that I could feel when they were here. If lump grows, then they may have to do something about it.
Tiff is not comfortable with this and may seek a second opinion from a dermatologist. Bayleigh in on Medicaid though so I am not sure what their options are with that.
Thoughts, suggestions, experiance?
Not sure if these will show really well sorry about the size, if I make smaller its harder to see
Bay front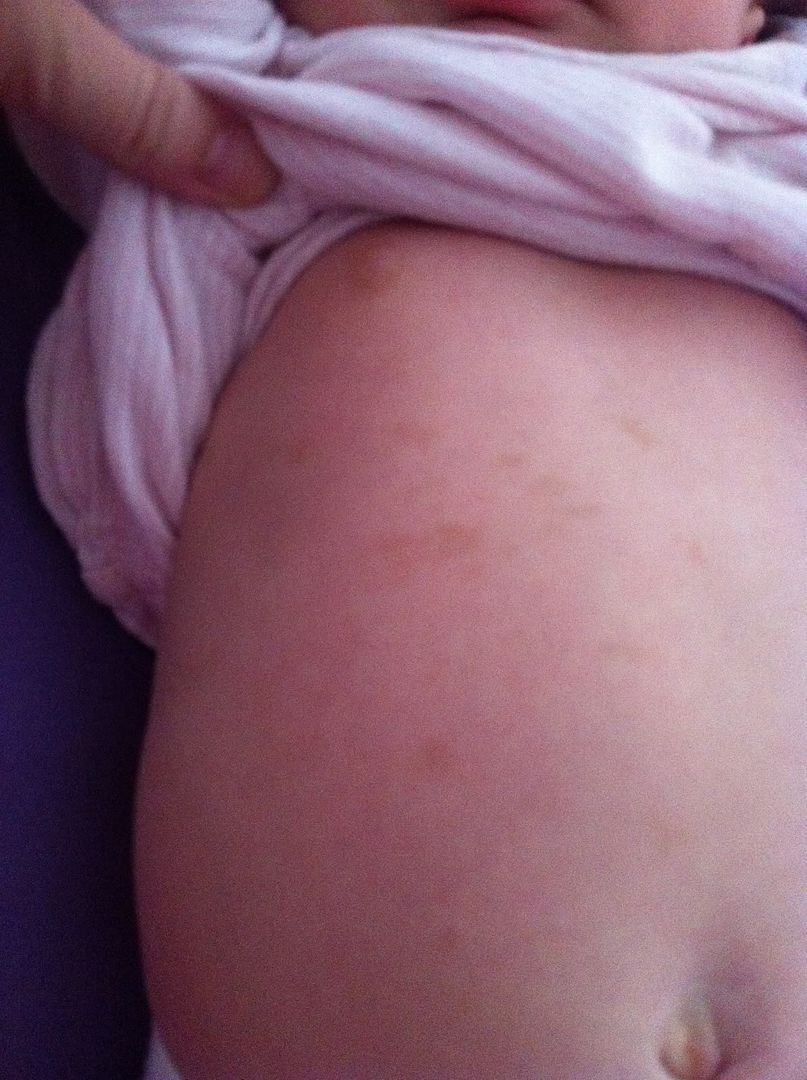 Bay back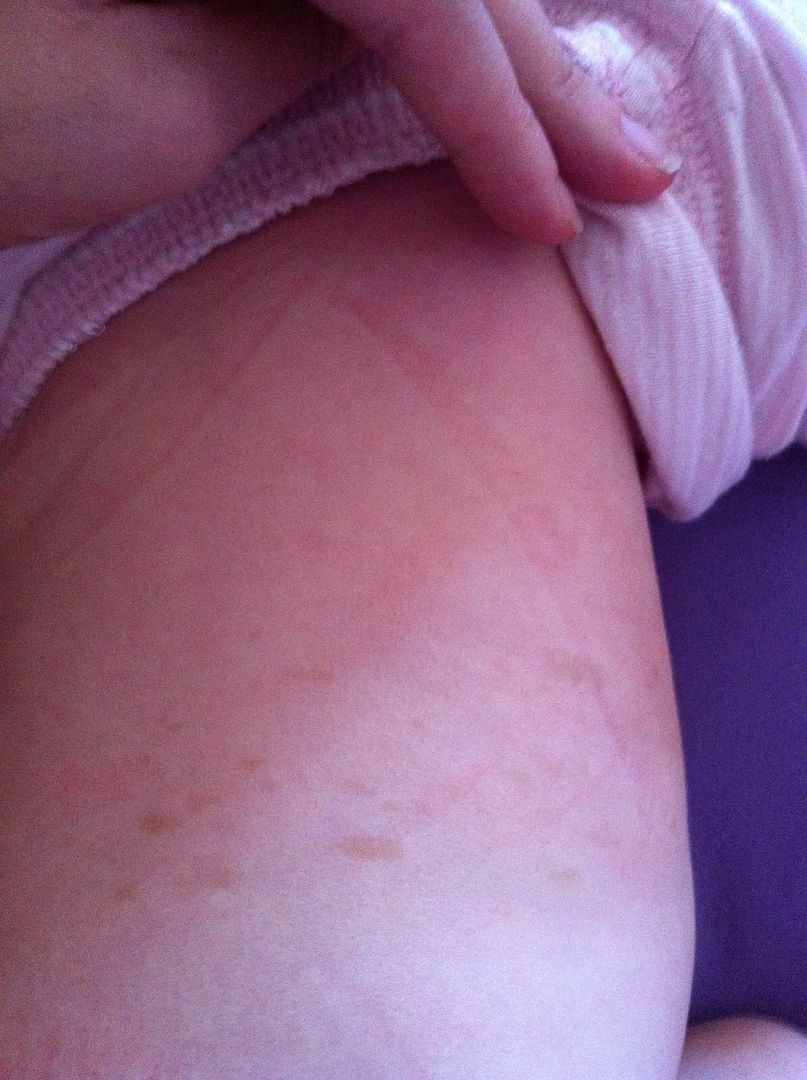 Heres the red spot