last night my 4 yr old was playing in his room with isaac. our house is small, i don't check on them too often when they are playing nicely and i can hear, them i could hear them playing so i let them be. me, DH and fil were all at our house. Connor comes out saying he hurt his neck. he went straight to the kitchen to get a paper towel, i thought he was just being weird. I asked him if he was ok and what happened. he said he was bleeding and he hurt his neck on his window.
this is what i found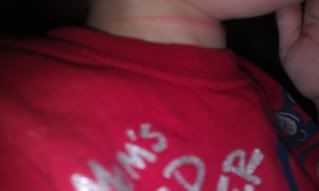 he got caught in his blind cords that the boys were playing with (didn't even know they could open their blinds). i immediately went to check on isaac, who was fine, and reclosed the blinds and tucked away the cords. when the blinds are closed the cords are only 3in long so honestly, it had fallen off my radar of worries. when i open them i have the piece on the wall to wrap them up to. well i tucked them up into the valence where they can no longer get to them. I am/was so upset. we escaped a possible tragedy last night and there were 3 adults in our house...it was really scary to know that he had been caught a room over from where we all were and NEVER called for help. Honesly, i was shocked. he's 4 and he didn't say a word. i can only imagine he just struggled until he got free, and thankfully got free.
this is what his neck looks like today.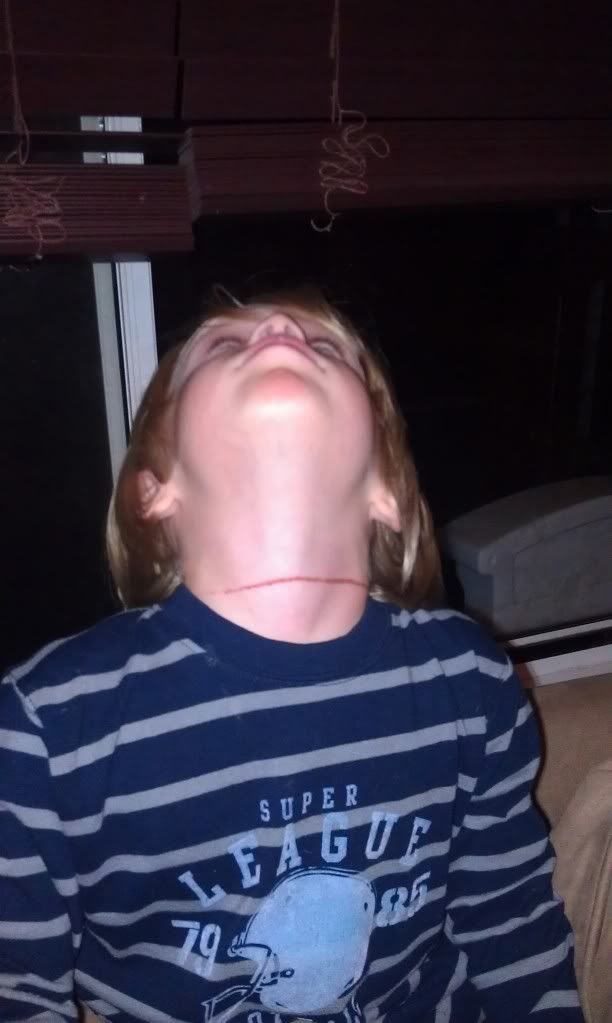 for all of us with little ones (older and on the way) check your blinds please. thankfully connor is ok but i know my outcome is not always the case