Here are just a few pictures from the shower Friday evening in NW Washington state. I didn't take any photos, so I'm getting them emailed to me
Food! We had a healthy-ish dinner since the shower was in the evening.

A view of decorations/guests - we were outside. That Laszlo banner now lives in our apartment.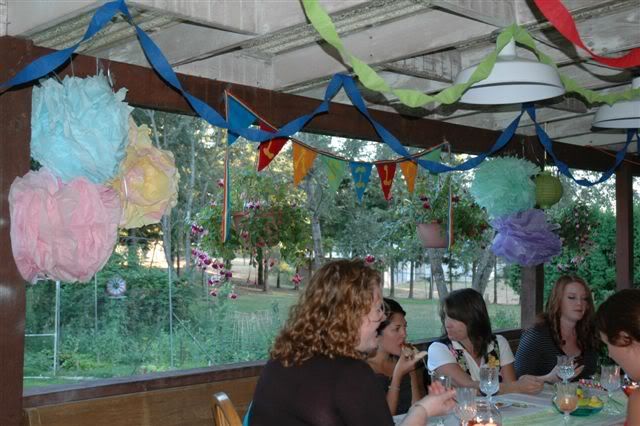 One of the gifts- since I'm doing cloth diapers, this is all clothes, washcloths and receiving blankets!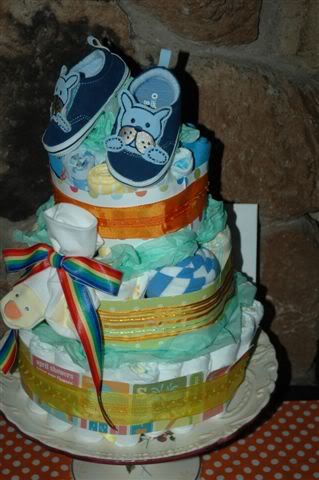 Me and my love - he came by after all the ladies left.