Since I posted this on another board I thought I'd post here. Anyone want to share a belly pic?
4 weeks (actually from before but whatever):
10 weeks:
15 weeks: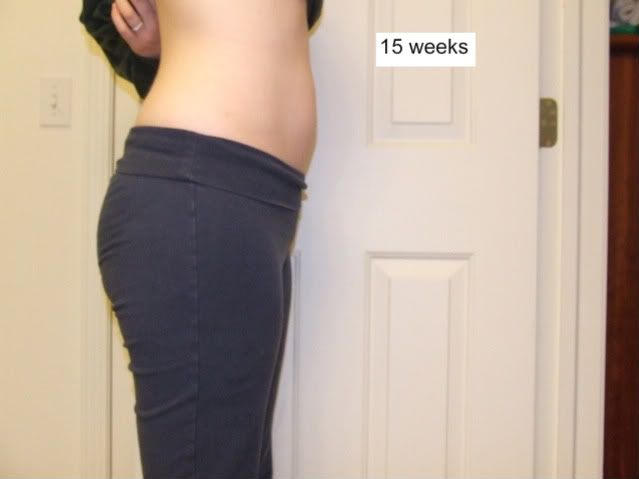 I'm starting to out-fat my work pants. Sigh. I give myself a couple more weeks and I'll have to go maternity I think.