Hi,
I had my doctors appointment today and it went well. (I cancelled last weeks due to my schedule and this was the first time I've been checked in a very long time) I'm 2 cm, 50% effaced, a -2 station, and am contracting having regular contractions the doctor reported. LOL. (I did notice!). They did a quick ultrasound and the baby is headdown. I have a scheduled induction scheduled for Sunday if I don't have the baby sooner which they think is a very real possibility considering how consistent my contractions are. I have very fast labors (6 to 10 cm under two min) with only 6 min of pushing, hence the scheduled induction right at 39 weeks. Needless to say this has all made me realize I am having a baby soon and I need to get my head out of my work for a moment. So I came home, (still contracting..not fun) and put together the nursery. It's not completely done as I have more decorations to go up etc, but it's looks okay so far. I also need to go grocery shopping and clean the house today as well. Put away laundry, get the car seat ready etc. Family is arriving for the birth and they start coming in end of the week unless I hit active labor sooner. Hopefully not though as I still have a to do list to do and nobody is in town yet.
Here's a picture of progress on the nursery.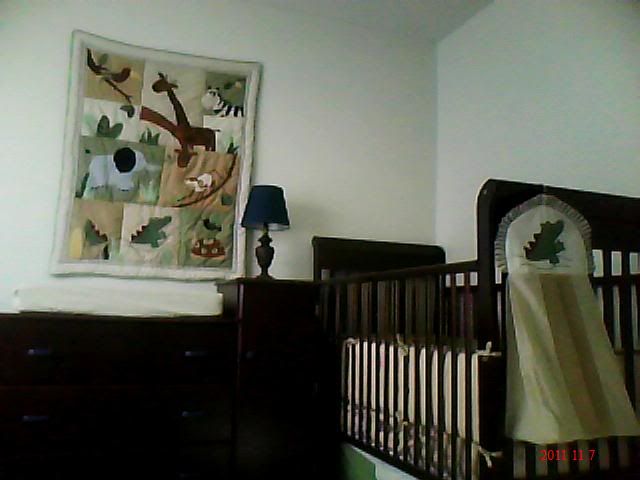 How is everyone else doing?