Just wanted to share a little bit about my little girl as she just turned 10 months
It's copied from her birth board...
Kay is 10 months old now and she is growing and doing new things like crazy. She is now pulling up and has stood on her own for maybe 2 or 3 seconds at a time nothing major so no steps on her own, but she is cruising along the furniture and coffee table and such so thats exciting. She has 8 teeth now and we are thinking her 1 year molars are coming in with the amount of teething and the fact that every time she has gotten teeth in the last 2 months she has gotten a runny nose and been congested and thats what she has right now.
I am 32 weeks this wednesday and don't really know how I am going to make it another 7 weeks.......
Anyways here are some pictures I took today
Showing her mad skills at standing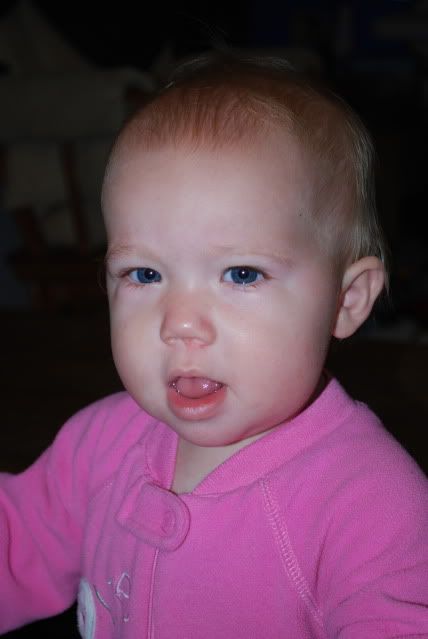 Here is a picture of her eye lashes... EVERY ONE who notices them makes a comment... even strangers, I just smile and nod. lol