He is here! Healthy and beautiful and looking like he'll be his Dad's twin.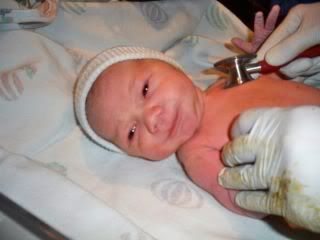 We've had a rough go of things so far - he had some really bad jaundice and just finished treatment yesterday. We're doing okay breastfeeding, but the tight feeding schedule we were given around his photo therapy has caused his weight to drop a little more than normal.
Thanks for the support and congratulations to all who have had their babies in the last few days! EL and SOON vibes to those of you still waiting. I'll be back once my milk comes in with the story.