How much babies typically grow in the 3rd trimester?
I was just thinking about it, and at 20 weeks wee dude was measuring 15oz. Now, 8 weeks later, he is measuring 2lbs 3oz... meaning that he gained 1lbs 4oz in 2 months. Granted, that was in the 2nd trimester, but he went from the 70% to under the 40%.....My biggest baby was 6lbs, so, from what I can tell, wee dude may be on track to being a pretty small baby (given his short femurs, and the fact that my babies dont tend to grow all that fast....) I really wont be surprised if he is under the 25% at our next growth US at 32 weeks...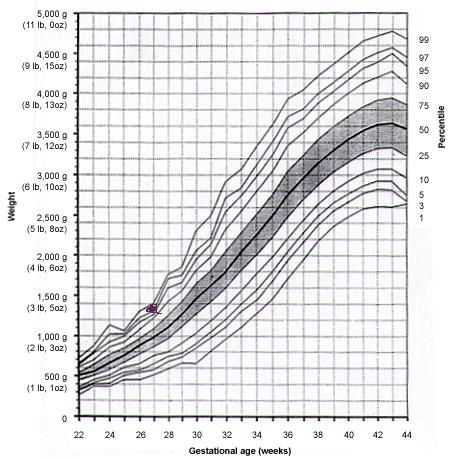 I am also feeling the need to get things ready, and I am starting to think that I may need more preemie stuff....