Hey there its Amber! Sorry I havent been able to log on! Missy made me a new log in so that I can get on again! So heres my story!
On Sunday Sept 16th, I woke up about 4am and was having chest/arm/back pains! I tried to lay down and get comfortable but it just wasnt happening! I finally woke up DH at 5am and told him I needed to go into the ER. I got there and my B/P was 210/130!! They werent sure what was going on at first and did a few blood tests etc, and then called down a nurse from the birthing center to monitor Bria. Turns out that she was having decels so they called in an ultrasound tech to do an ultrasound. Bria was only measuring at 27 weeks and I was 34 wks and 1 day. She also had little to no amniotic fluid. I think her level was at a 3 and it was supposed to be over15... So they decided that I -needed an emergency c-section. She was born at 10:11am weighing only 1 lb and 10oz! Turns out that I actually had HELPP syndrome and my blood platelletes were so low after birth that I was bed ridden for 3 days. I wasnt even allowed to brush my teeth! Bria has had low blood platelletes since birth as well and we are still working on getting them to stabalize!
I also had undiagnosed Interuterine Growth Restrictions and that is why she was so small.
So now Bria is 1 lb and 14oz and 13 inches long! She doesnt need any O2 and is getting 5mLs of breastmilk every 2 hours. She is doing really good outside of not being able to stabalize her blood platelletes. I got to hold her last night for the very first time and it was just awesome! I went again tonight and held her for another hour! Here are some pics from her first week! She is no longer on the billi lights either!!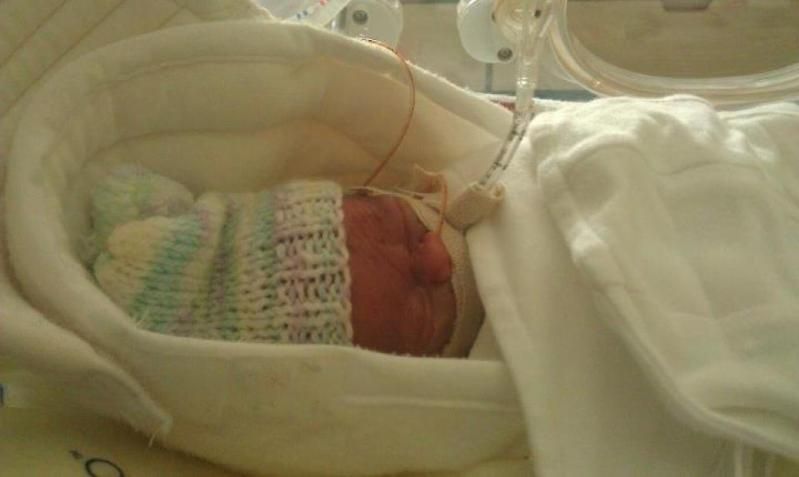 Shortly after birth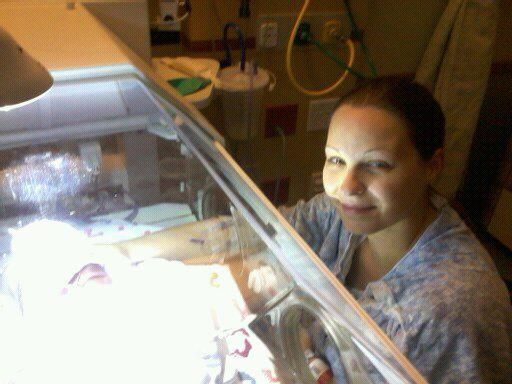 Mommy and Bria