It has been an exhausting 48+ hours since Marek was born. He didn't nurse right away, he didn't nurse at all until he was 16 hrs old as a matter of fact. The nurses reassured me that it was fine but it was hard for me because Kostas started nursing right away. However, once Marek started nursing, it felt like that is allllll he did for the next 24 hrs. I got hardly an sleep the first night because I was so charged from his birth and conscious of every little sound he made and then the next night every time I would start to doze off he would wake up wanting to nurse or gassy. Thankfully once he hit the 24 hr nursing mark he started to sleep more.
My milk has definitely come in now. At 48 hrs on the dot almost. And there is more than enough, holy wow! Physically I still feel pretty amazing. I barely feel like I gave birth, it is so weird. I tweaked one of my hamstrings during pushing I think and my muscles are a bit sore from the tensing during contractions that I was trying to relax through. My abdomen is a little achy today too but once I put on my belly binder to help support it feels better.
I will start working on my birth story tonight, I am really excited to write it because it was amazing and I am still reeling! For now here's some pictures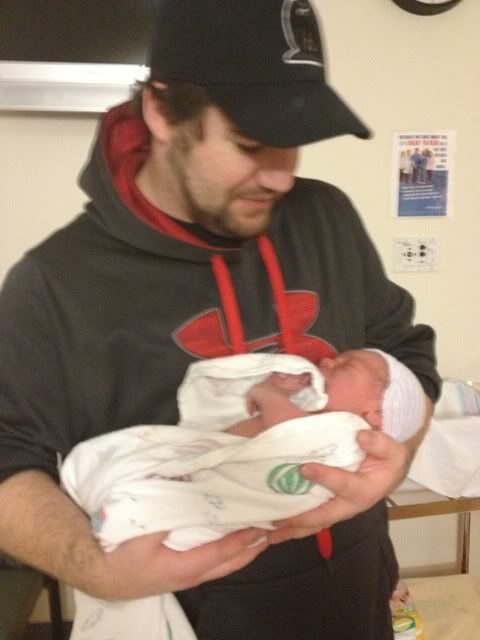 Less than an hour old with Daddy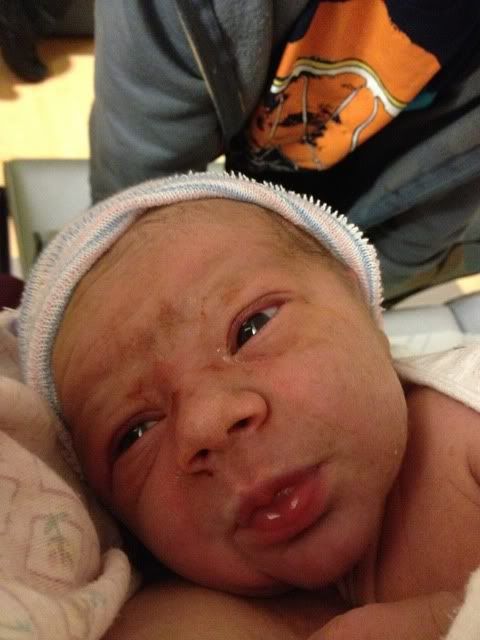 About an hour old

Proud big brother loving on his new brother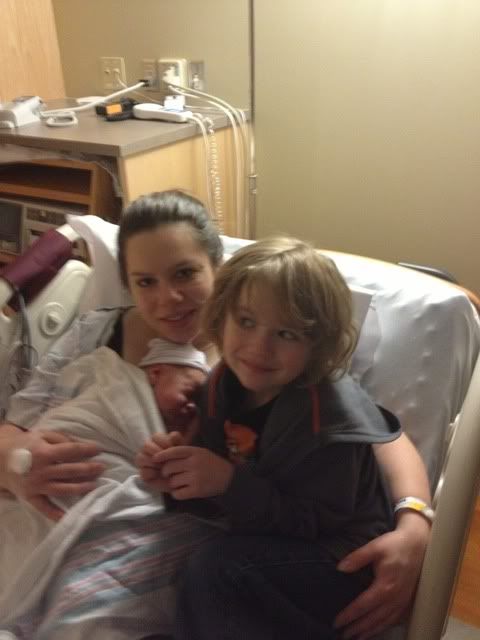 Me and my 2 boys about an hour after birth

Several hours old. This was when my parents and siblings came to meet him. They were so respectful and no one asked to hold him, they just soaked him in and admired him

Less than 48 hrs old at his first hockey game. We went to watch my sister play.

2 days old, I could just snuggle and kiss him all.day.long!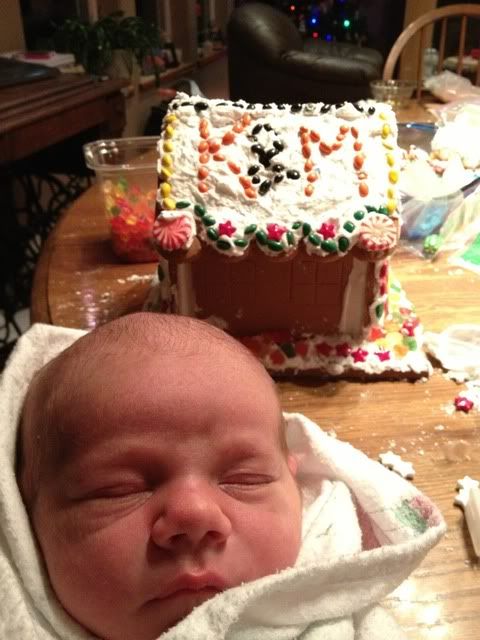 Kostas lost interest, so Marek and I finished his gingerbread house