Hey All! I used to be pretty regular here, but then I dropped off once my 2 year old twins were born.
By way of background, I have PCOS. It took nearly two years and fertility treatment to get my lil darling gals. I've been off of BC since June, and I only got AF twice. We went off b\c I have to be off for one year before fertility insurance kicks in, and we wanted to do another round in May or so.
Last week I got the GI bug that is going around here. Then this past weekend, my stomach was really hurting (constipated-like), but I assumed it was just getting over the bug. I had brown spotting on Sat and Sunday (very, very little and very brown). Then this week I have felt like death; I have been really bone-tired and cranky. My boss at work kept joking that I was pregnant. When I woke up this morning feeling nauseated, I decided to test. All three looked like this: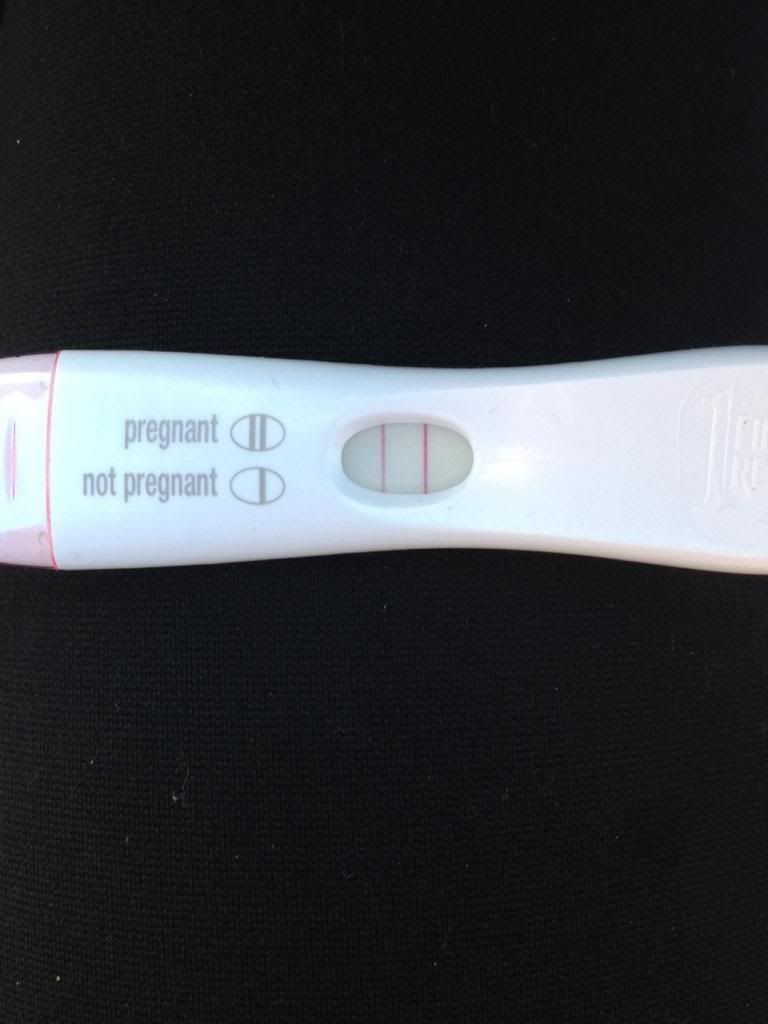 (Sorry for such big pic - don't know how to shrink it).
I HAVE to be really early. I went to St. Maarten three weeks ago, and I tested right before then just to make sure that I could drink. So I am betting this is an SXM baby, and I'm 4 weeks or a little over. I went and had a HCG quantitative done. I'll let you know what it says - may shine some light on timing. If I am ~4 weeks or so, I would be due late November. Cross your fingers.