Appt went well. Still seeing spots. Having lots of contractions. BP still high for me (especially bottom number)... they aren't sure why. BP 120/84. No protein in my urine. Ethan sounded great! I go back Thurs for another BP check & then I have my pre-op appt on Monday. Still holding at +25 lbs for the pregnancy.
Here's my comparison belly shots...
36 weeks 1 day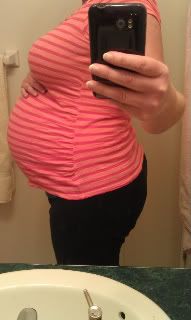 38 weeks 1 day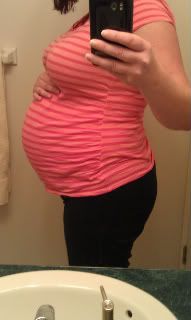 I think my belly looks lower... honestly, it is no wonder with all the contractions I've been having. Just trying to keep him in there until Tues!