I have been so busy I forgot to post my ultrasound I had last Thursday! I couldnt pick just one to show.. so here's a few of the best. He was sleeping and in a weird position. it was still nice to see him and he looks just like his daddy!!!
I threw in belly picture for fun!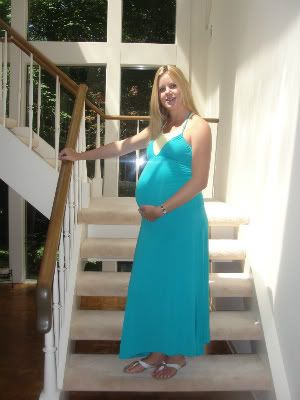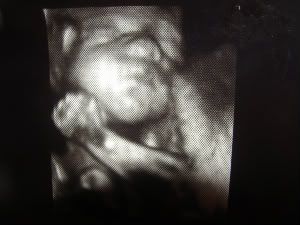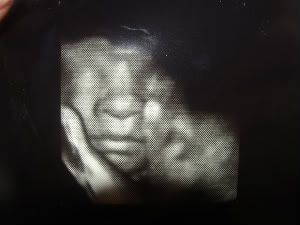 This one is my favorite! His mouth is open and he looks like he is having a good time!