Hi ladies!!
I haven't been on in a while. Sophia keeps me super busy obviously. She turned a month old yesterday and is smiling and cooing now. I love it!!! She's also starting to sleep a little better. Seems like she is finally on a schedule. She even slept for 5 1/2 hours straight last night. Breastfeeding is still going great! Had to supplement a couple of weekends ago once during one of her growth spurts, but thankfully have not had to do it again since. I weighed her on my baby scale yesterday and she now weighs 8 lbs, 7 oz. 2 weeks ago she weighed 7 lbs, 1 oz.
DS had surgery today.
He had his tonsils and adenoids removed. His surgery went great, but he had a little trouble coming out of anesthesia so we had to spend 3 hours in recovery. He is doing well now and loving the Popsicles and ice cream!
Congrats to all the new pumpkin pie mom's. It will probably take me a while to catch up on what I missed.
Here some recent pics of Sophia!!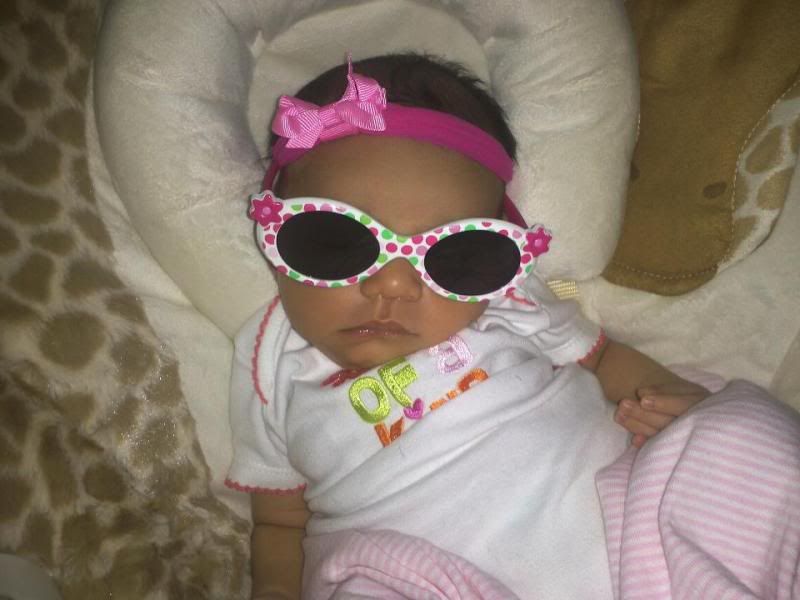 Taken on her 1 month birthday