I've been really bad about reading posts but not posting, just wanted to let you all know I'm around and post an update.
We just got back from a 10 day trip to Palm Beach! it was a blast and both my boys traveled well and had a great time. Nicholas Loved having his toes out in the open since normally he is in a fleece sleeper sice we live in IN.
He is alittle sick right now since we got back, not sure if it's a cold but his nose is all stuffy and his eyes are swollen and he has been waking every hour. He is talking alot and laughing and grabs at toys really good. I still don't have him sleeping through the night but we are working on it.
Anyways, i'll try to start posting more often. It's hard to do when i still don't get much sleep!
Here are a few pics from our trip. He is such a chubby chunk!
me and Nicholas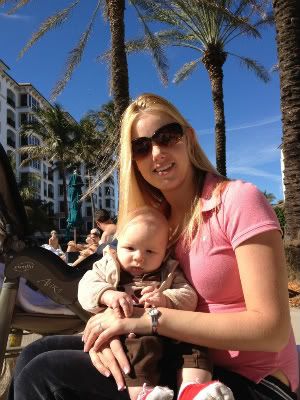 4 months old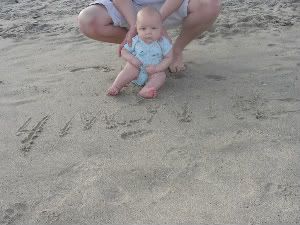 Loved his feet in the sand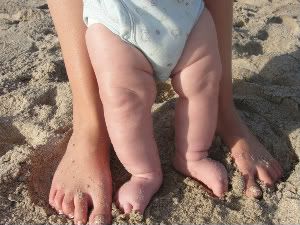 and my favorite pic of him!