Are any of you doing this for your older LO's? We started this last year and I am just having way too much fun with it this year. LOL!
For those that don't know what it is, it's this little elf that comes with a book. You read the book to your child which explains to them what the elf does. He is a magic elf from the north pole and he watches everything your child does. The child is not allowed to touch him or he'll lose his magic and won't be able to return to the north pole. Every night he flys back to the north pole and reports to Santa whether your child has been naughty or good. In the morning he is in a different place so your child has to look for him. He returns to the north pole on Christmas Eve and doesn't return until the following year (we usually choose day after Thanksgiving). Our elf's name is Charlie. Here are some pics of what Charlie has been up too. Tomorrow, I'm going to set him up like he was up all night watching the Twilight movies with my Edward doll. Hehe!
The day he returned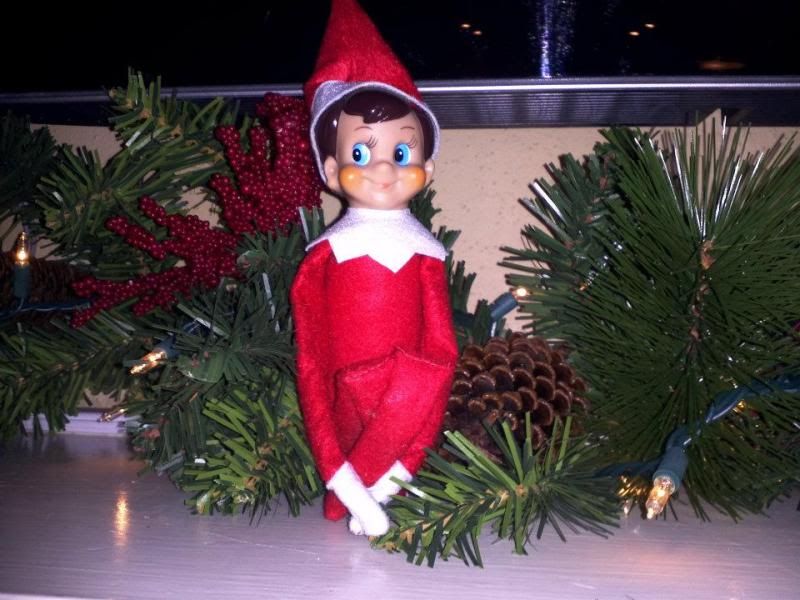 He got into daddy's coffee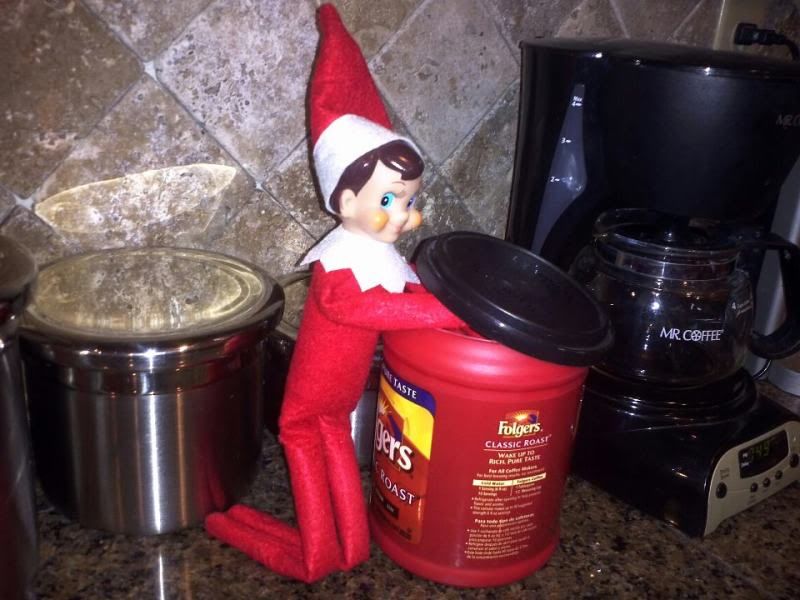 And then drank all my wine!