Got a text a little bit ago...
Caleb Gabriel is here!!!
Born on October 18th at 1:42 PM
9 lbs 3 oz
21 1/4 inches
He's perfect! Karen didn't get the VBAC she was hoping for but is happy to have him here safe & sound!
Here's a pic...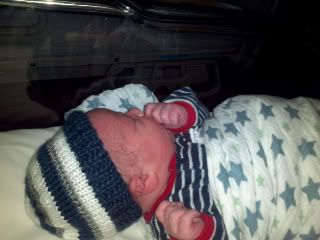 Congrats Karen!!! Love the hat & Caleb looks adorable!!!