Just had to share this photo of my baby girl that I took today. I think this is the cutest outfit she has worn so far. Really shows off her inner diva!
I am so jealous of her natural tan too!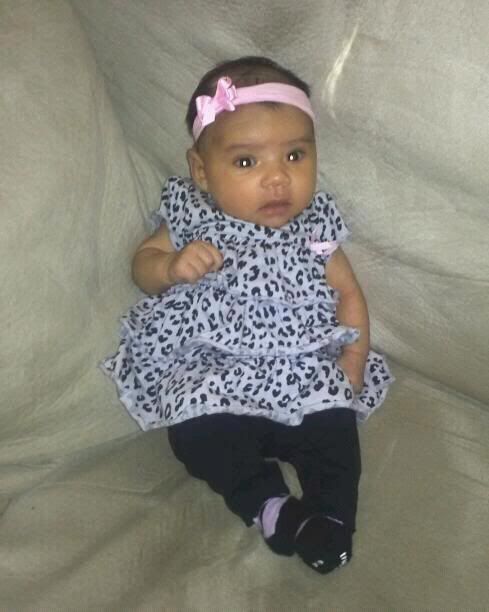 And let me tell you, she is a DIVA!! She will let you know when she is unhappy and everybody has commented about the lungs she has on her. I do believe she will be my high maintenance child!
Here are a couple of other photos. I love the one in her swing. It's the moment when she discovered that it had a mirror on it. LOL!