I am buying a friends crib, picking it up today, I am so excited!
we were giving one, a white one, but I am not crazy about it and really didnt want white (again). I have to find a matching changing table, but that shouldnt be too hard.
so we have the carseat and spare base, pack n play with newborn sleeper (for our first floor), basinet for our room (if we use one, never have), just need a dresser or closet storage and the changing table!
the nursery is tiny! very tiny, but perfect for a little girl, so configuring furniture in there is a bit tough.
I'll try and get pics soon!
oh, and OT- but I picked up a Moby carrier because I had a decent coupon, I put my 4.5 year old in it (he's only 32lbs) and I he felt weightless! awesome awesome carrier, cannot wait to use it with baby.
here it is, excuse the poor quality, was taken on my cell.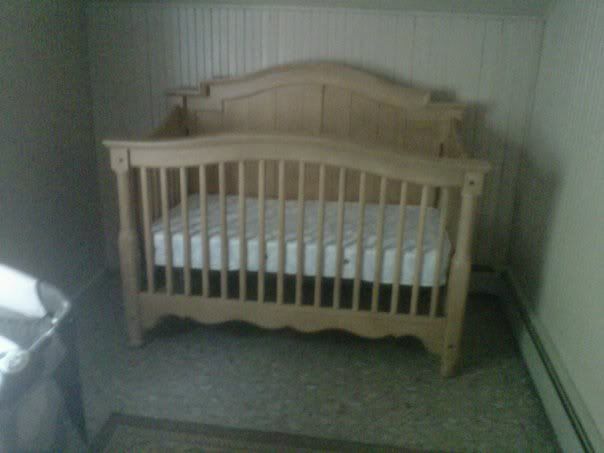 and this is the bedding I want- im not crazy about butterflies, but the flowers are just so pretty!!
http://www.nurserydepot.com/cribbedding/productdetails.asp?id=1-10001809-10001916-134366-4-3&id2=598-0-0-0-0