Well it was over before it really began. I started bleeding on sunday and became really heavy. The doctor confirmed a m/c over the phone today and they just want me to come in to make sure my hcg levels come down. I have never been through this before so it's been really scary and sad. I guess it was just not meant to be and I wonder if my body just couldnt handle a pregnancy right now. Thanks for all you support ladies!
Is this Pregnancy test positive? I swear when I took the picture it wasn't this dark! It was very faint!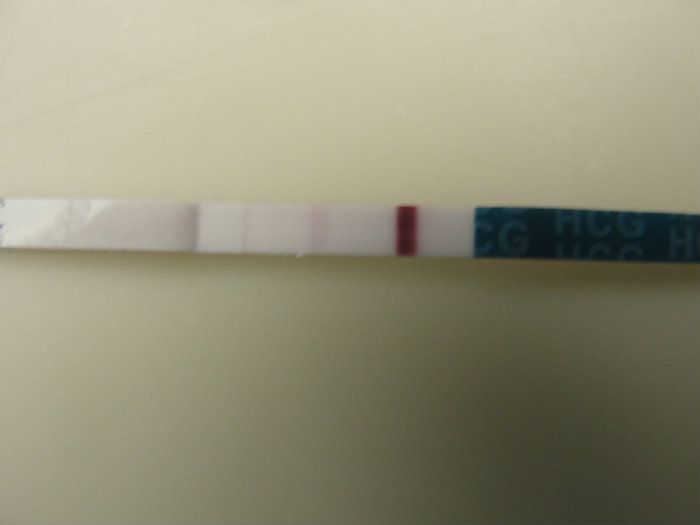 I am beginning to get used to the idea that it is. I really didn't think I was pregnant but my emotions have been crazy lately and I am losing my BM (so sad) so I took a test and I almsot threw it away because it looked like an evap line but when I saw the littlest pink I began to think this is positive. It's a cheapy so I might go to the store and get a better one. What do you ladies think?
I'm so nervous!!! this is a total surprise!