After much delay due only to laziness on my part :p, here are the pictures of my DH's hard work in the bathroom.
BEFORE:

DURING: (DH had to jackhammer up part of the concrete foundation to get to the plumbing and fix it.)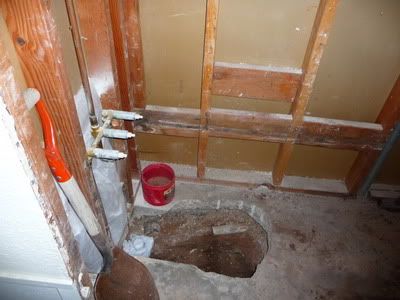 And then pour concrete to refill the hole he'd created.

AND AFTER:
(I took this right after I got out of the shower, so the tile is wet)