I totally should have started taking pictures sooner!! :eek:
Here is me at 16w2d with DD and then me on Saturday at 16w1day with my current pregnancy! I didn't even realize how fast I was growing this time! My weight is the same with this pg so far as it was with DD.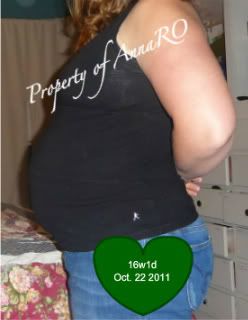 ETA: I resized, but photobucket hates me. Maybe it'll catch up to itself.