I know I'm a bit late with this but I kept forgetting to take the camera to bed with me :rolleyes: so I thought I'd use DS1's birthday to do Tobey's DITL as I'd have the camera with me most of the day anyway
So here we go...
5.45am..DS1 is awake so we are all awake
time to get dressed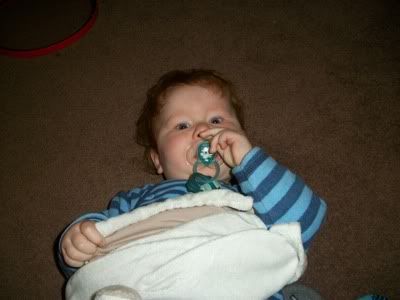 go down stairs and have a drink
Breakfast time!!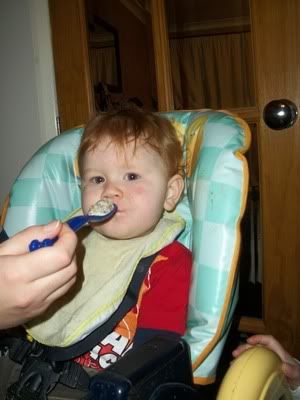 Check out the kitchen-my favourite room because I'm not allowed in it on my own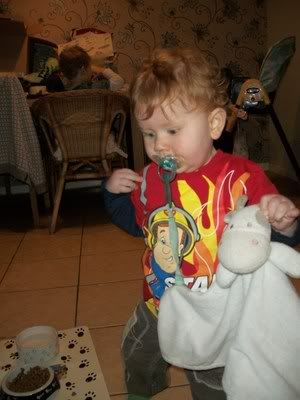 Then mummy has breakfast and I find the cat!!
Bored of the cat now so I cry at mummy until she gives me some of her breakfast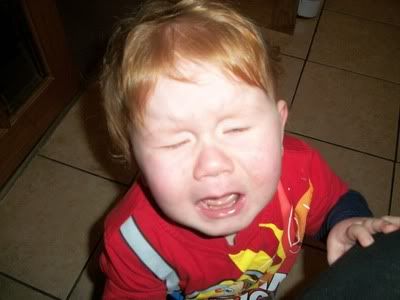 Now it's time to check out my brothers new toys!!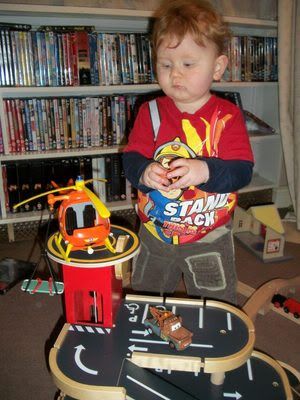 Then I did a big poo
Off I go to play/break/loose some more of my brothers toys!
Then we had to go and get some food from the supermarket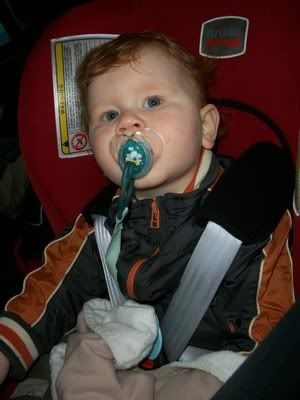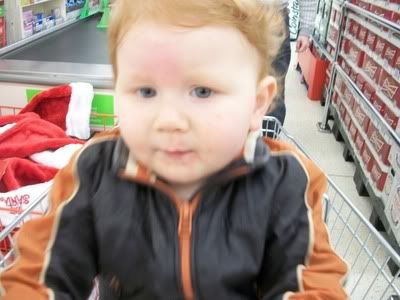 while I was out I ate my lunch, then when we got back it was nappy changing time and time for a nap!!
I spelt for an hour then my brother woke me up for the 3rd day in a row but I cried a bit and went back to sleep for another hour.
But I don't like waking up and I'm often super grumpy after my nap
so I cried
And I cried some more
Daddy tried to fix it but I cried more (please ignore the mess in the kitchen..mummy was a bit busy to clean with daddy home-he makes a LOT of mess)
Even cuddles didn't work
So we went out to another supermarket and bought a few things
When we got home I was happy again playing in the forbidden kitchen
Then my brother made me laugh until I was nearly crying by crashing his new remote controlled car
Playing some more with my brother and his car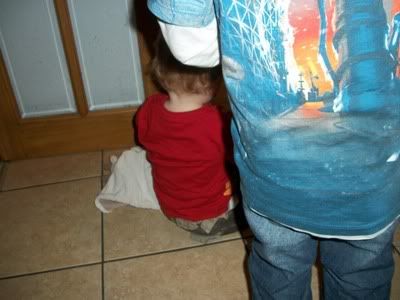 time for a snack!! (Please excuse the really close up cats face in the bottom of this picture, he wated to get in on the action :rolleyes:)
Then is was time to trash my brothers toys again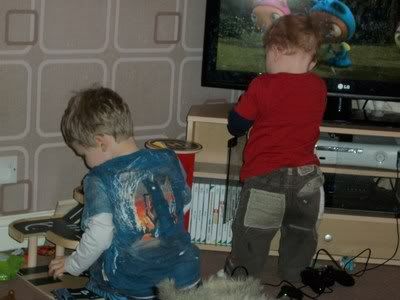 It's bum changing time (there were a few other nappy changes I missed somewhere...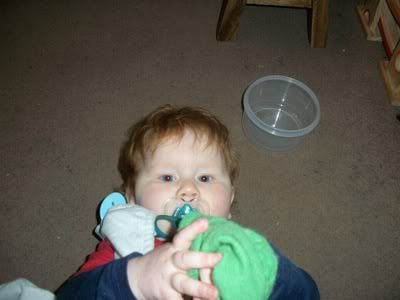 I like taking my socks off for some reason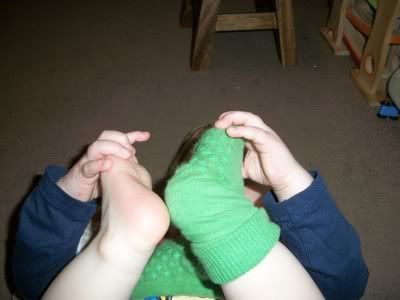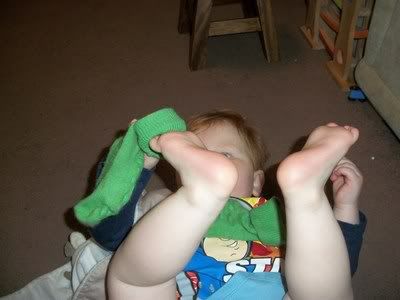 Then some fun time with mummy, yes I'm actually sitting still but mainly because I want the camera!!
Dinner time!! My favourite time of day!!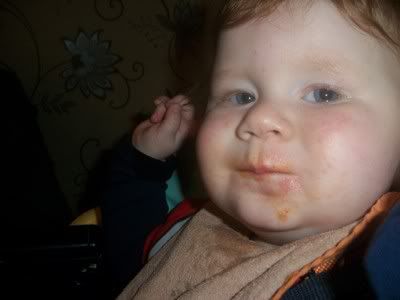 I eat it all and demand "NAAANAA" (banana)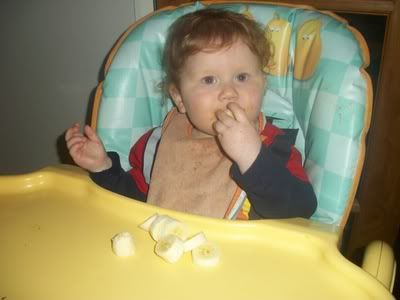 After dinner I wonder round again, not really doing anything, just testing my new found walking skills
Yay!! Floor food!! (cheerios that I JUST threw onto the floor)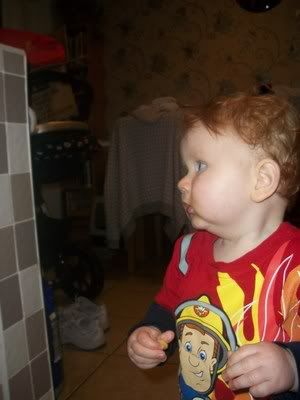 While mummy washes the dishes I help by doing this
then it's time to go upstairs and get naked!! Yay!!
My brother got in my way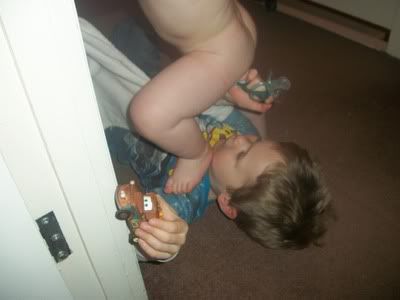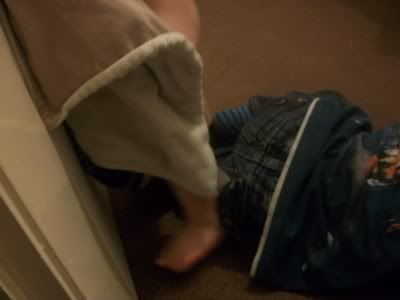 Then mummy tried to get my brother ready for bed too but I wanted mummy!!
Wash and brush teeth time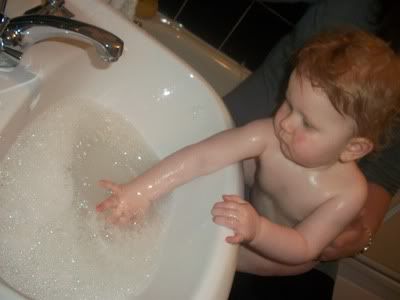 Time to get ready for bed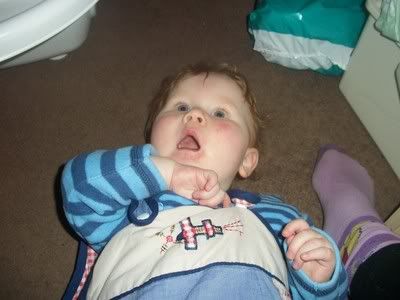 And read a book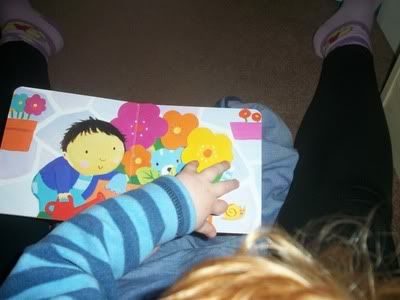 Night night!!!
And an extra pic of the back of his head because his hair is so nice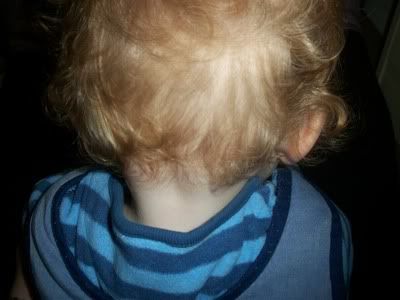 Oh...and a pic of DS1's cake..because I know you'd like to see it! Took me 3 days to do with the boys round me all day!!!