If you want to see the other half of today
here is DS1's DITL too
http://www.pregnancy.org/bulletinboards/showthread.php?p=8465628#post8465628
It's totally the worst week..Alexander has got a cold and Tobey is teething so we are all tired and grumpy but still..here we go
The day STARTED at 5am but no pic of that feed as I was still half asleep and I tried until 6 to get him back to sleep
So...6am and MORNING MUMMY!!

All dressed and ready to go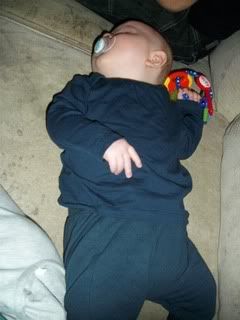 But I'm tired so I'll just sit with mummy and watch the news

Oh no, my brother is up!! Booo!!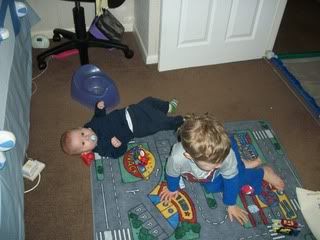 Back down stairs and yummy breakfast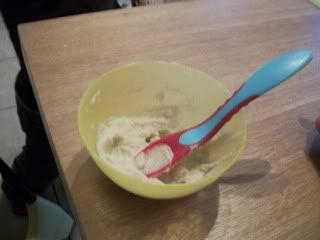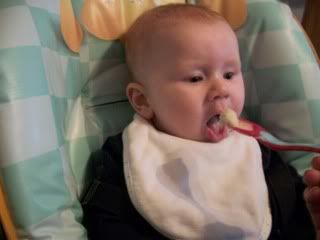 All gone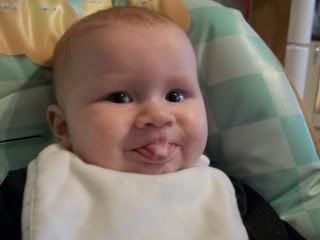 Bum change time (also notice change of trousers as I peed on my others)

nap time

Awake and HUNGRY
Mummy says we have to go and hang the washing out in the garden so I get wrapped up warm and sit in my seat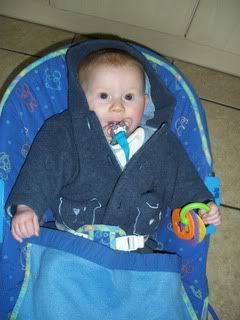 I watch my brother be silly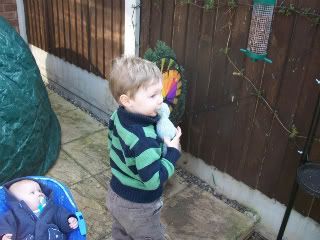 Hello mummy

Bum change time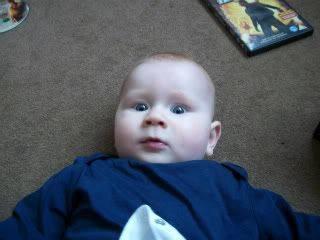 Time to play in my new toy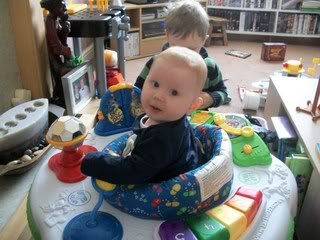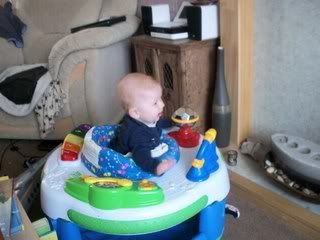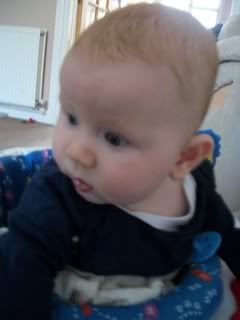 Then mummy makes my brothers and her own lunch and sit and wait (the finger is my brothers and he was helping mummy)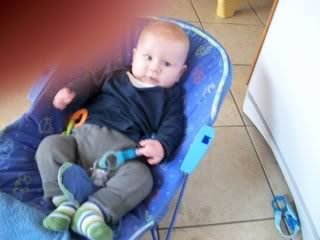 I'll sit and play with this great new toy while you eat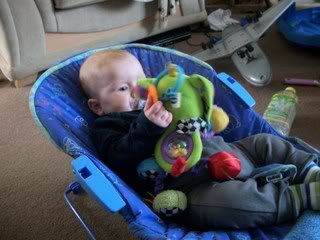 Are you finished? Good
Bum change time

now I'm going to sleep again

Mummy says we are going to a walk in case me and my brother both go to sleep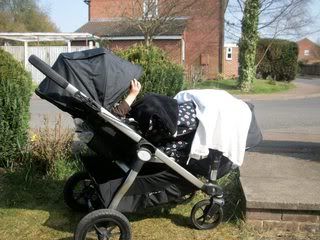 Nope
hello mummy

Hungry again

Full now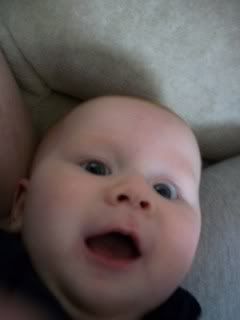 Time for mummy to make me some dinner so I wait here and play a different toy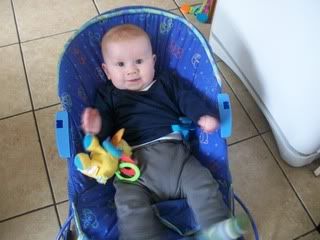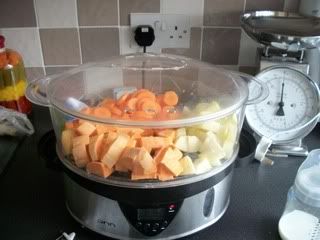 Bum change time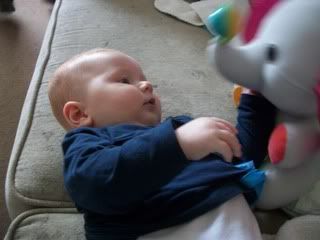 I like this elephant!

Look at my fat legs. Mummy likes my fat legs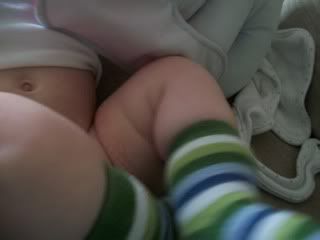 Cuddles with mummy while daddy takes my brother to the park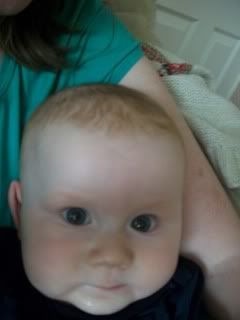 Time to sleep again

Awake and boobie time again

Then its time for dinner...sweet potato today

yummy and I ate it all

Now I chomp on my teether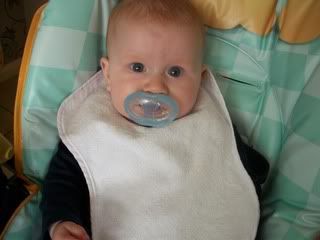 getting tired now..can I go to bed soon?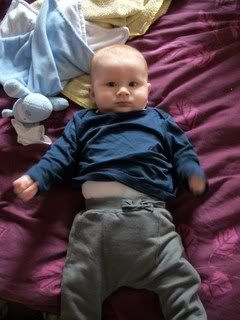 mummy takes off all my clothes and I promptly wee on the bed :rolleyes: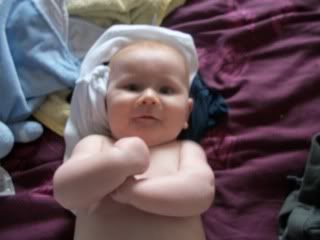 Time for a wash

Get dry

Now I'm dressed and REALLY tired. Night night (5.45..woo hoo!!)