It was awesome! The food was good, the service was horrible and the company was the best!
.
.
.
She's as awesome IRL as she appears on here, gorgeous and Aiden is even cuter IRL than he is in pictures!

Hmmm, I think Lyla wanted to take Aiden home with her.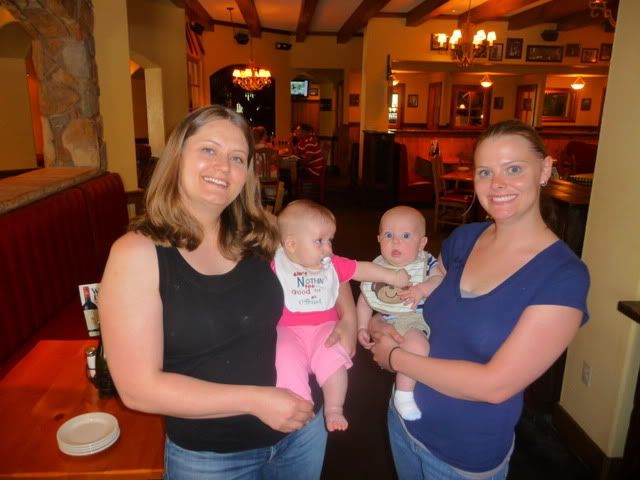 Aiden was all relaxed just watching things, and Lyla was trying to grab him (and would have probably chewed on him if we'd let her!)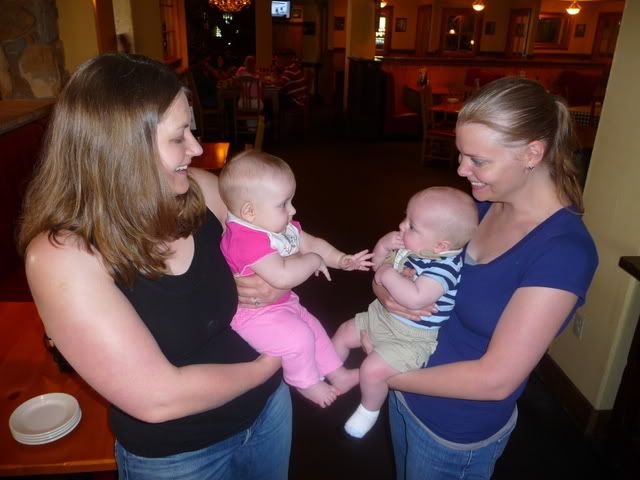 Disclaimer: My shirt was clean when I left the house! I don't know what that is. . .