I'm getting a haircut next week. Question is ... how short do I want to go? Its long enough to donate 11 inches and still have it chin length. But should I go shorter? I've had my hair really short (I'm talking 1.5 inches on top) before and I've liked it. But I was a teenager back then. Short hair is a bit more work than long hair because something has to be done with it rather than just throwing it up in a pony tail. Then again, it takes 3 seconds to blow dry short hair. And what about helmet head?! Should I care? I obviously don't care ATM because I haven't had a haircut since last June ;). Anyway, input ladies!!! Any styles you've seen around that you can suggest? My hair is medium thick and has a natural wave to it.
Here's a pic of what it more or less looks like now. Just add about 3 inches. It's from T's birthday because, yeah, that's the most recent pic of my hair down.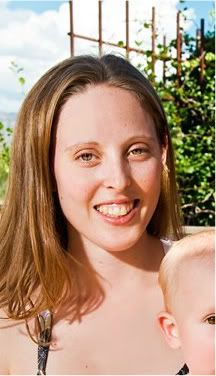 Here's what it looks like fairly short. This was 5 years ago ... I think.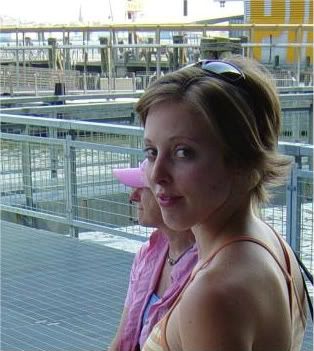 And a really awesome awkward teenager pic of me when I was 17. I'm not sure how great it represents how it might look because it was bleached, gelled, and I was a puffy-faced drunk teenager with no eyebrows (I'm from NJ. Its a thing there. Don't mock me). But you get the idea.