Since I'm at home sick today I decided to bang this thing out. Enjoy!

A Holiday In The Life Of Teagan Tesla!
This year my family decided to go on an epic adventure over winter break! The first leg of our trip was to southern California to meet up with my Daddy's family.
We kept our family tradition of taking a Christmas Eve hike. We all made it all the way up a big hill even though my Auntie (MommyD) is busy making me a cousin. She's wicked tough. I may have slept on the way up but I sure did enjoy the view from the top.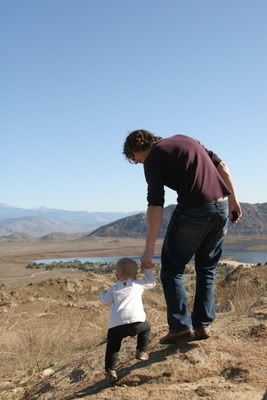 Then we had a royal Christmas Eve feast with my Daddy's extended family. I got to open exactly one million presents from a bunch of people I'd never met. Check out my Christmas dress made by cactuswren!

Here's the very awesome handmade wooden stacker toy my mommy got me off Etsy that I only played with for 30 seconds.

I was a little overwhelmed by all the giving.

I decided to nurse through the family photo shoot.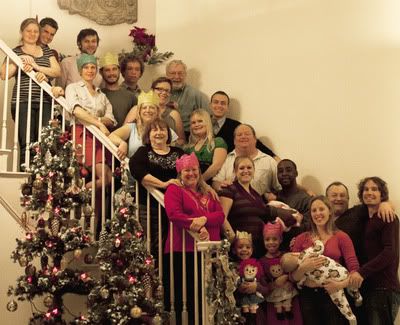 I think Mommy was also a little overwhelmed by all the giving because she kept drinking these nasty smelling drinks. She wouldn't let me eat the olives out of them. My Mommy doesn't know how to share.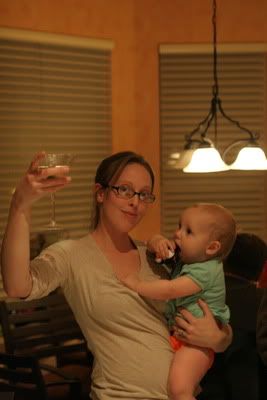 The next leg of the grand tour was to visit my Mommy's family in New Jersey.
I got to open lots more presents. Mommy said "Joy. More stuff." and then drank more smelly stuff.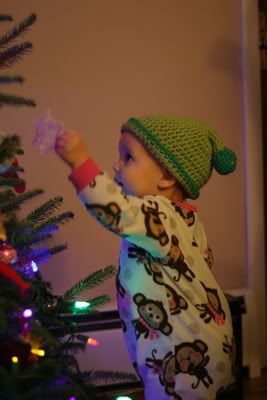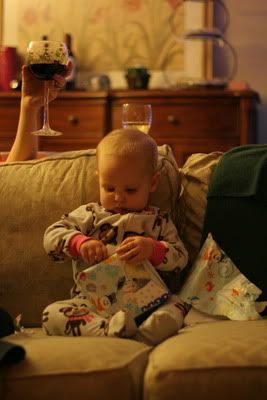 I actually got to use my winter coat!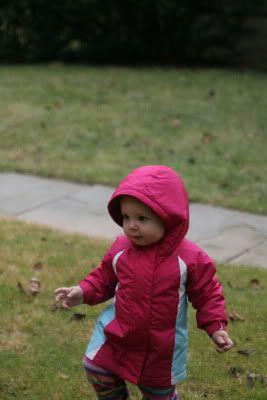 We visited the NJ Children's Museum, which I clearly loved.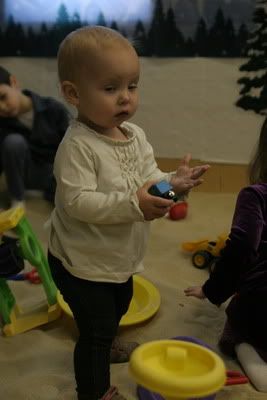 Mommy had fun there.

I was SOOOO excited to get on this horse and then wouldn't give up a smile once it was my turn.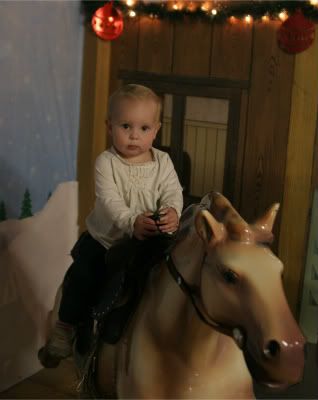 Despite hating my crib at home I really wanted to sleep in this one.

For reasons I cannot explain, this pink thing signaled to me that I must twirl.

We went for a hike with my Grandpa, my Aunt, and my Aunt's boyfriend (aka my future Uncle, so says my Aunt and Mommy).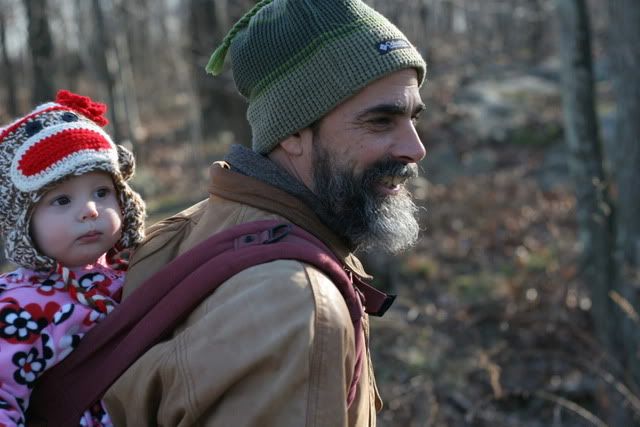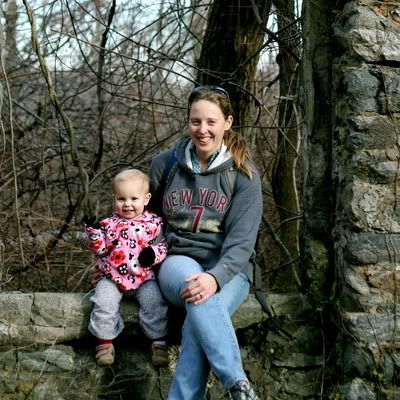 I did some bouldering. This is my bouldering face. It is reminiscent of my Mommy's bouldering face, which no one has seen in over two years.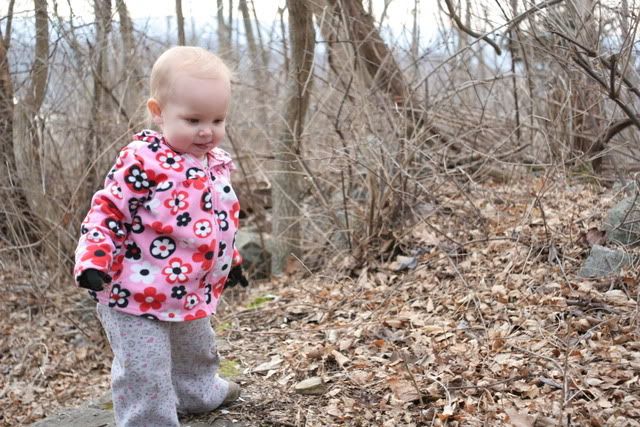 Group shot!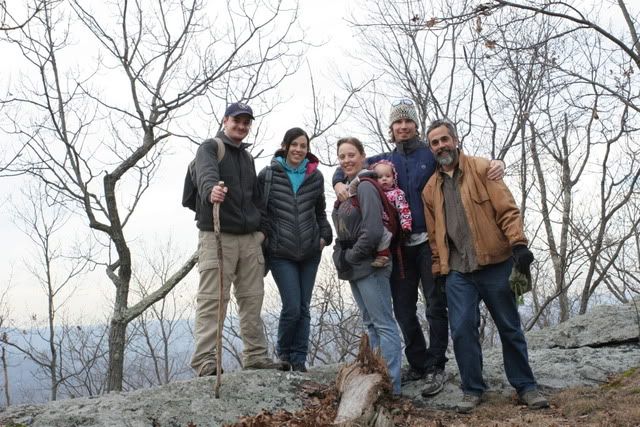 We celebrated my Grandpa's birthday with pizza and cookies!!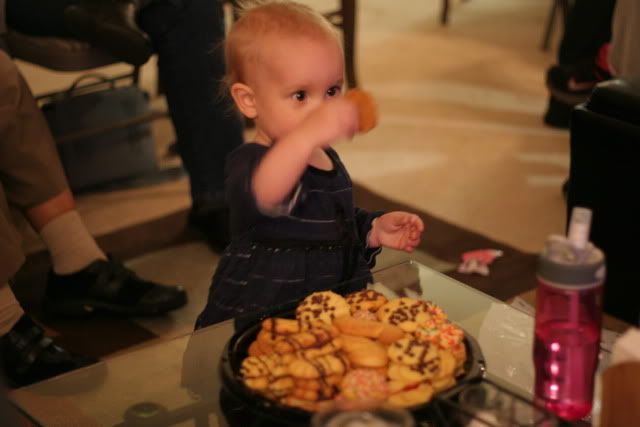 Grandpa is like super old so he needed help opening his gifts. I am now a pro present opener.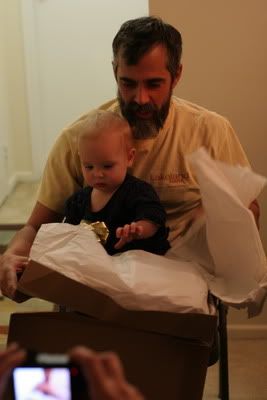 My Aunt's face needed rearranging.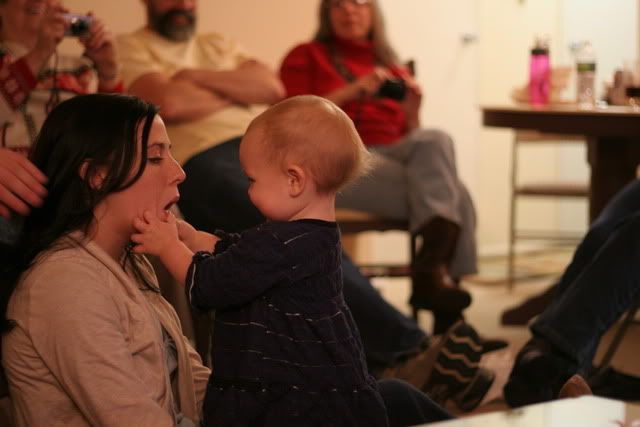 That's better.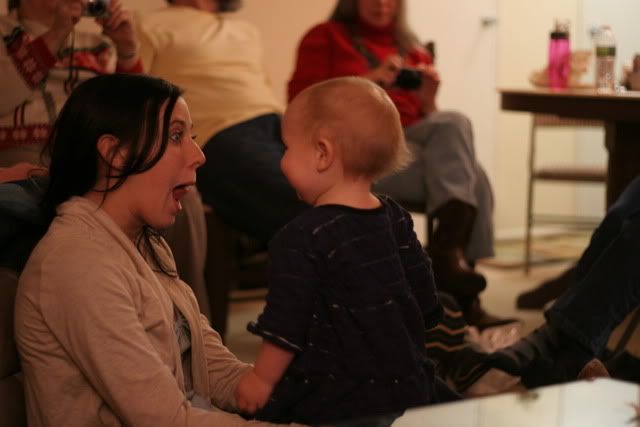 On New Year's Eve, I played on the playground that my Mommy played on when she was a baby. She swears the playground equipment is vintage 1980s.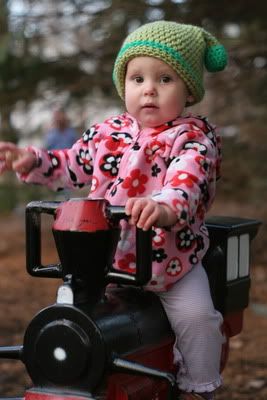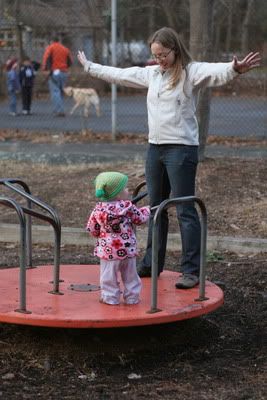 Mommy played too!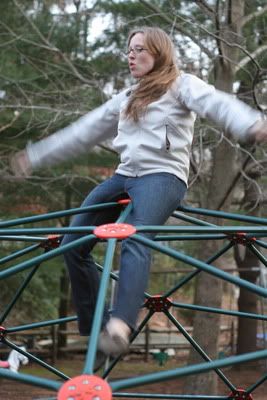 For the final leg of our trip, we headed into New York City. On the first day, we took a stroll in Central Park.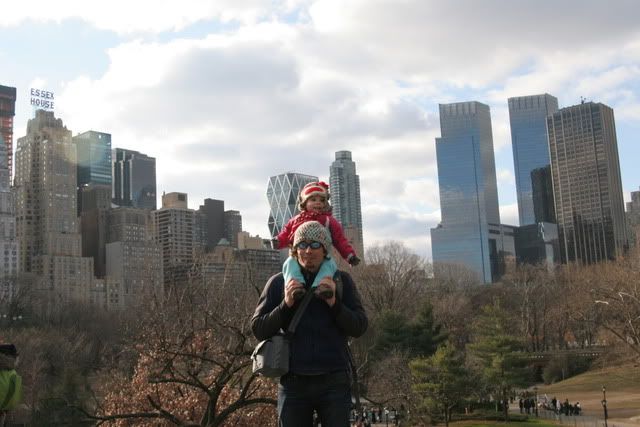 I ate a puree pouch while we waited for a train in the subway.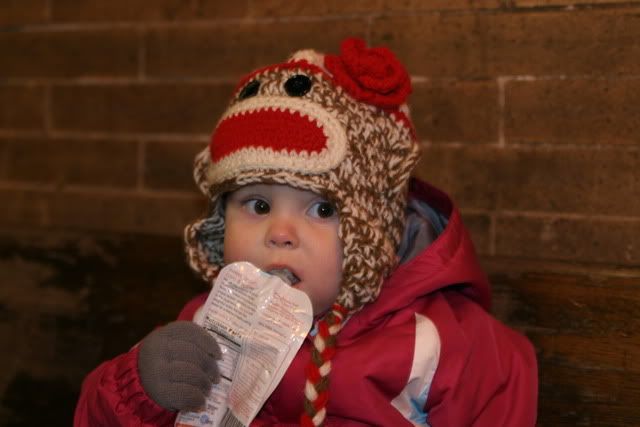 This is the view from atop my Grandpa's apartment building. Grandpa has a sugar mama. That building that looks like a rocket pop is the Empire State Building.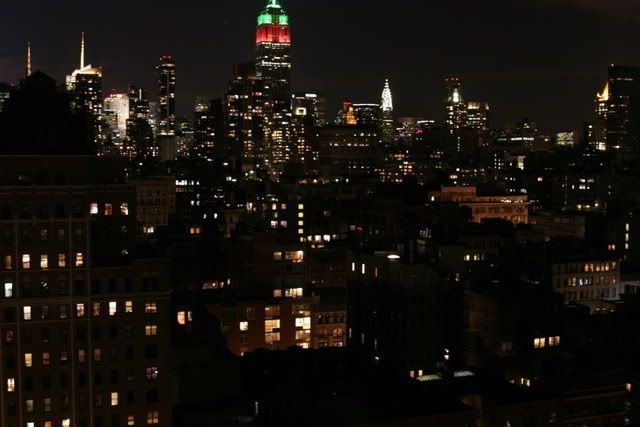 We visited the 911 memorial site. Sadly, we didn't get to see much. It's not quite finished yet despite all the hooplah about it being finished.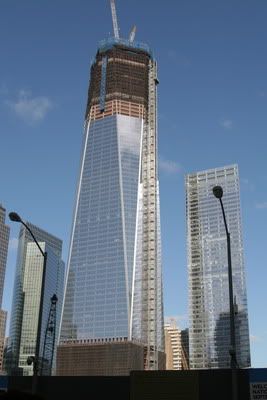 We saw a really cool car!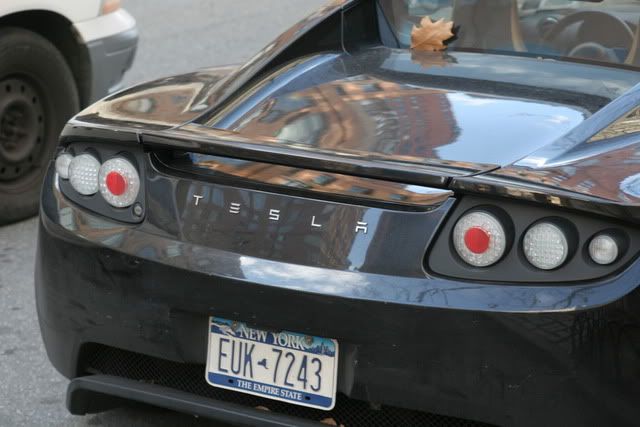 We went to a train display at the Botanical Gardens in the Bronx. I looooooved it soooo much I pooped myself.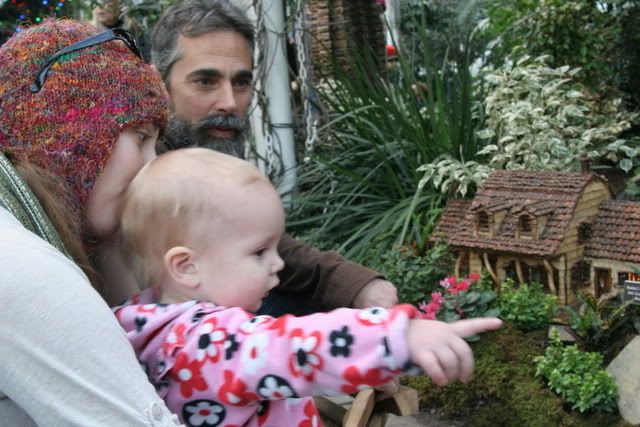 That's the Guggenheim modeled out of fungus. How freaking cool is that?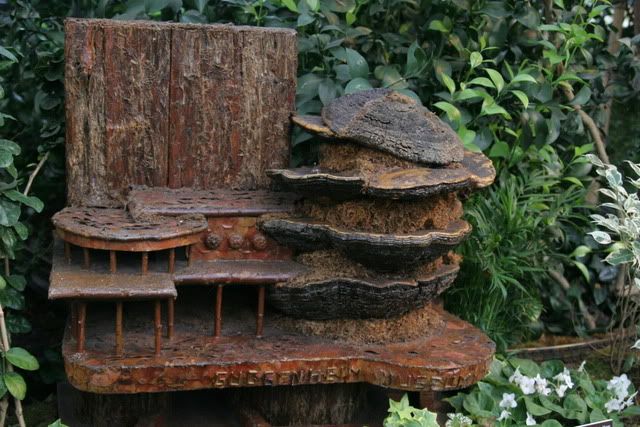 Mostly I loved the trains.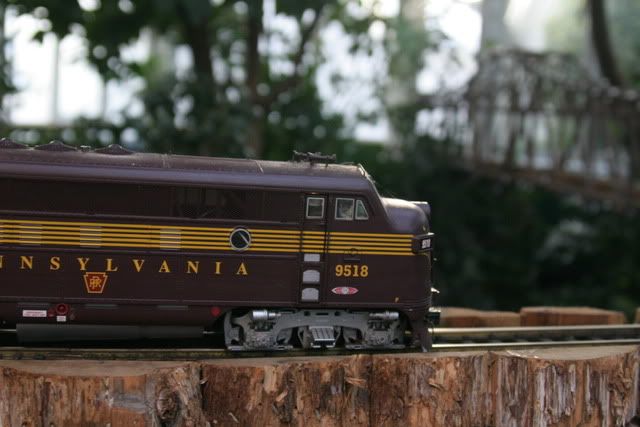 I had a blast on the real train back to Grandpa's.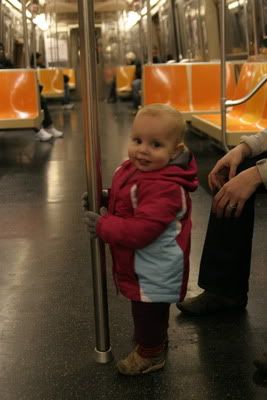 Finally, we visited the Liberty Science Center right before my Daddy headed home (and took the camera with him). I made fishy faces at the fishies.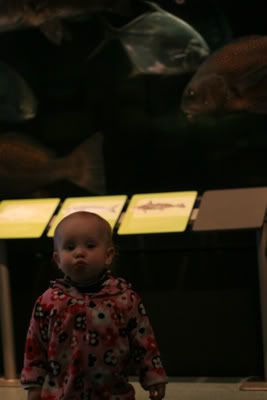 And my parents proved, once again, that they are serious nerds.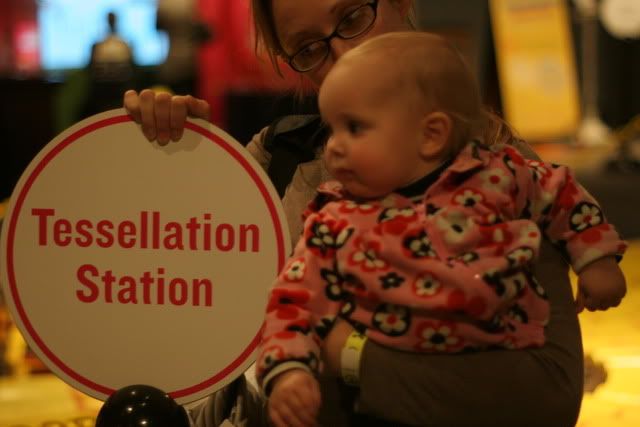 Thanks for letting me share my holiday!!