If you're interested in these let me know and I will mail them to you. I would love to see Zoe get some use out of them
And yes, I have a slight obsession with baby legs....obviously!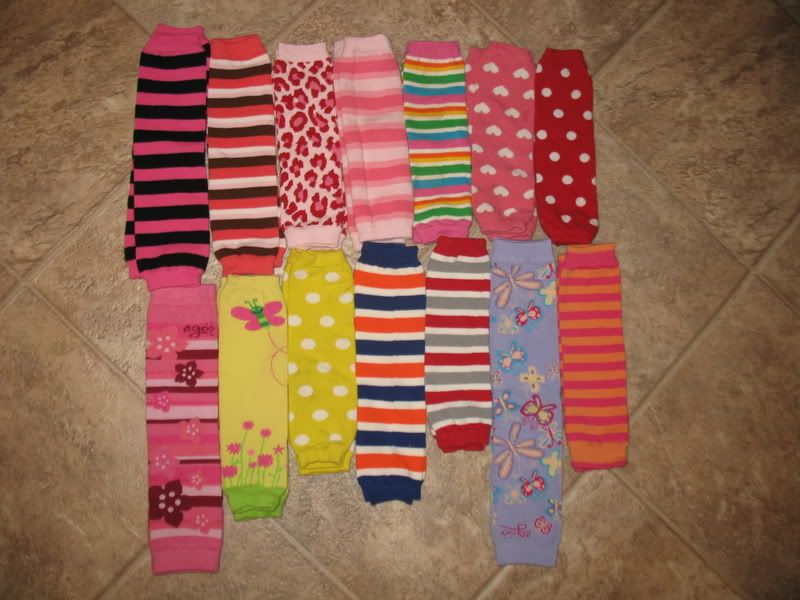 The yellow with the white dots has some staining on it but I'm a terrible stain getter outer so it may be salvageable.
The rainbow striped one also has some staining.
And these are all new with tags on. (some of the above are also new but the tags are off)