By popular demand, here are some pictures of Lyla's new room. Like I said in the chat thread, it's nothing special, but it's hers. She loves flowers and goes nuts for them whenever she sees them so there are lots of flowers for her.
This is from the view from the corner. That is the knit blanket she got at her baby dedication and her dedication certificate on the wall.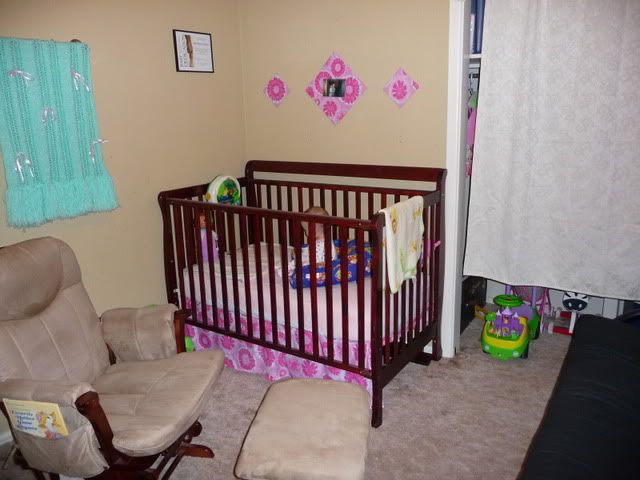 A view of her changing table. Complete with a full laundry basket!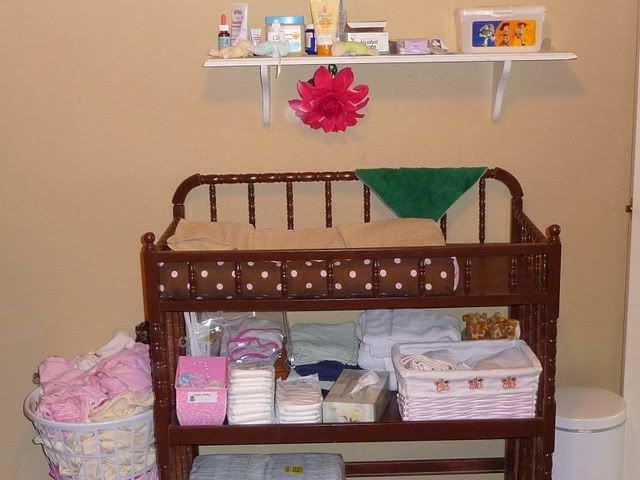 The view from the doorway

And the little lady that all this effort is for. . .