Seriously just arrived over the last week it seems. I'm pretty excited to finally look like I've got a baby in there!
Here is what I posted earlier on the April BB....
I've had some serious growth lately. Mostly the last 2 weeks I think. I actually look preg. now and had 2 random people ask me this week when I was due!
Here is 12, 16, and then today at 18 weeks.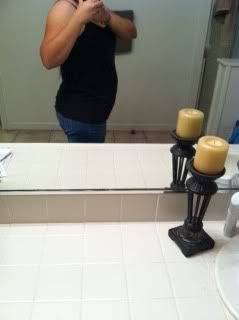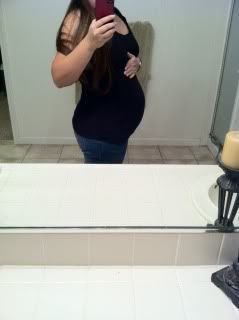 LOL, it took me 4 weeks to get that mini bump and then 2 weeks to get a real bump :eek:
We are finally going to be telling our family that we are expecting next week at Thanksgiving dinner. This bump is all of a sudden going to be a lot harder to hide until dinner time!
Oh, and I have my big u/s at 12:30 on Tuesday. We are not finding out the gender this time so there will be less fun stuff to share. I will be watching the whole thing though so I'm totally open making my own guess which could be way off. Hopefully I'll at least get some nice pics of the LO.