Belly pics! I was posting this on my April BB so I thought I'd entertain all of you interested.
Ok here is my 12 week from yesterday. There might actually be a gradual curve forming! LOL, I'm still calling these the un-belly pics. How can I not yet be showing and this be baby #3??? At some point I'll just blink and my belly will be shooting out all of a sudden. I was showing way more at 12 weeks with Odin. Maybe I will actually have a baby that is under 9lbs this time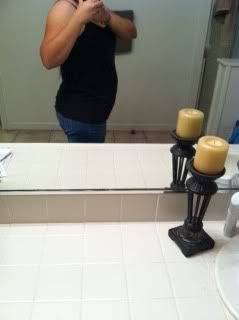 Progression/Regression: 10 week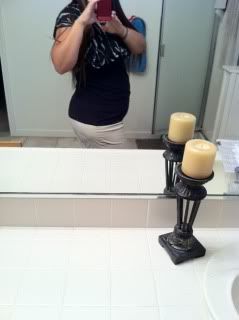 8 week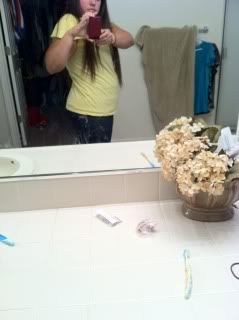 I've yet to still go to my first appt. so I'll share that fun when it happens.
Anna, we need some pics from you soon!!!!