I am such a slacker, no way around it. Finally got a few photos off my camera that included the boys on Halloween.
DS1 was a fighter pilot ($5 score at a baby resale event!) and Odin was a chicken.

And one of Odin like 2 weeks ago. I think his face gets more chub on it daily!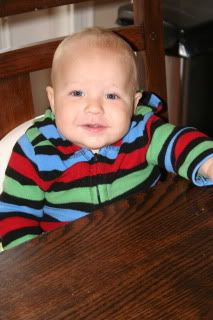 I blame the ease of using the camera on my phone for not getting 'real' pics off my camera until like months after the fact.
ETA: For Jackie. Totally forgot that I had my 20 week belly up on April but didn't get time to put it here. Yay for hitting 1/2 way!