We had Lainey's first birthday party today, on her actual birthday.
This morning we got up and took the route that we were taking trying to get to the hospital, then stopped by the mile marker where we pulled over and she was born. We tied a pink ribbon to the marker, and took a couple quick pics: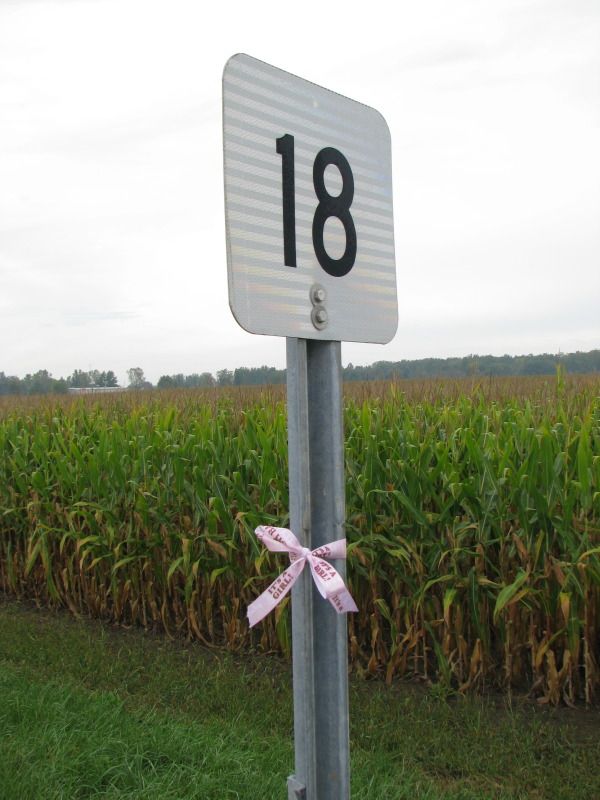 It was fun reliving that drive and remembering what we were doing a year ago!
We got home and she got some presents from Mommy and Daddy. We got her her very own baby, which is her favorite toy and favorite word!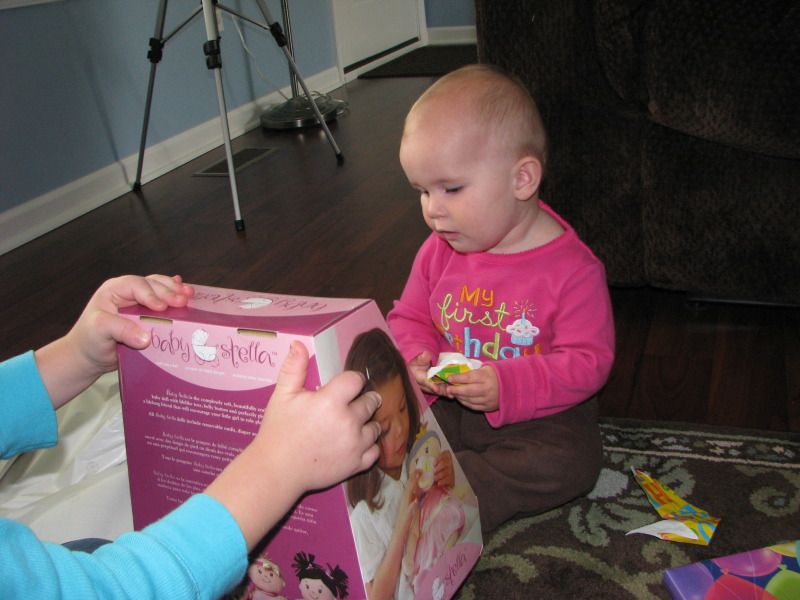 I made a lady bug cake for our Lainey bug!

And made a car themed smash cake (which was DH's idea), fitting for a baby girl born in the car!: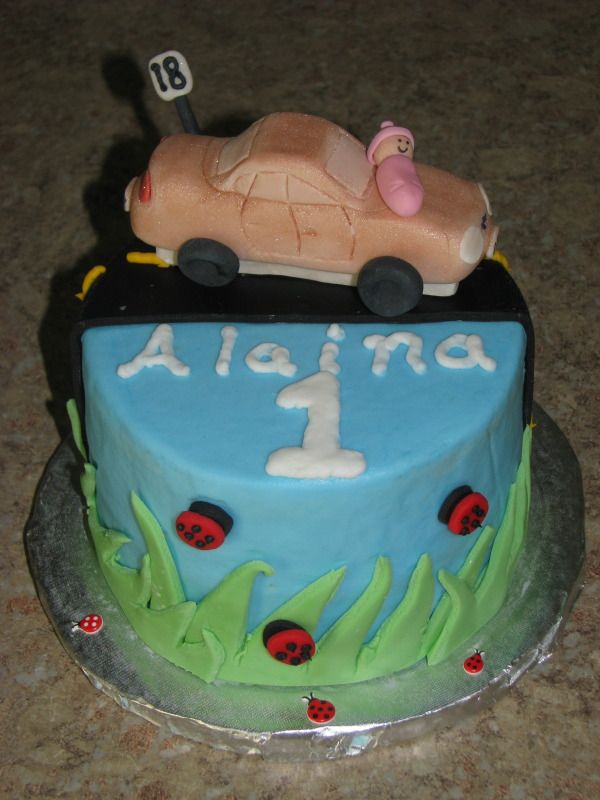 Cakes: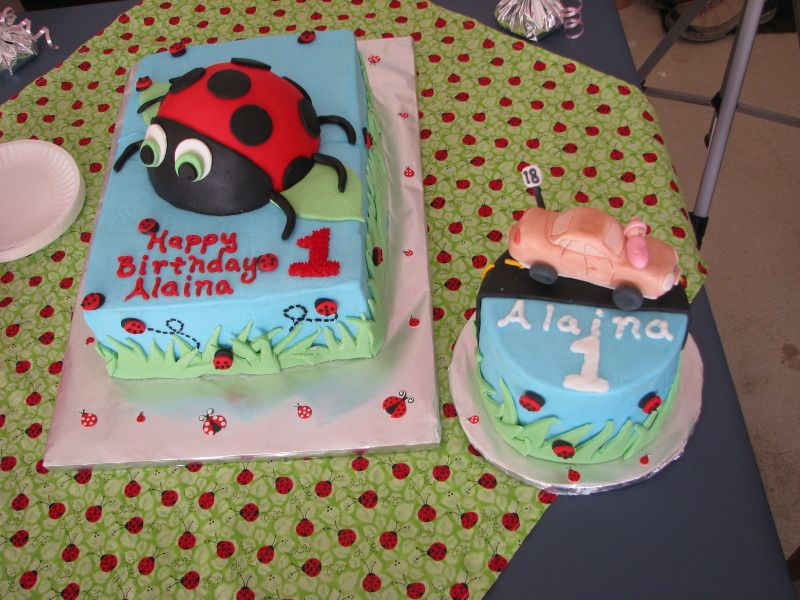 Smash cake again (license plate says O-BABY)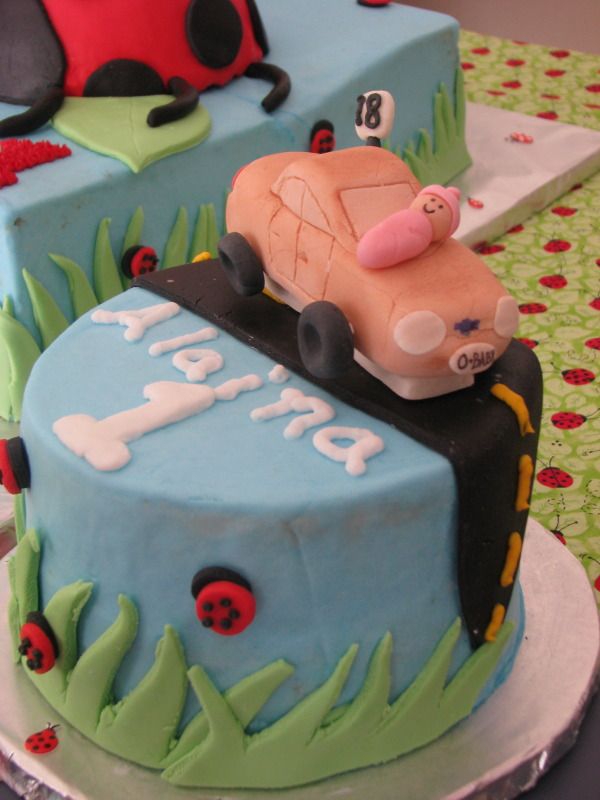 Birthday girl: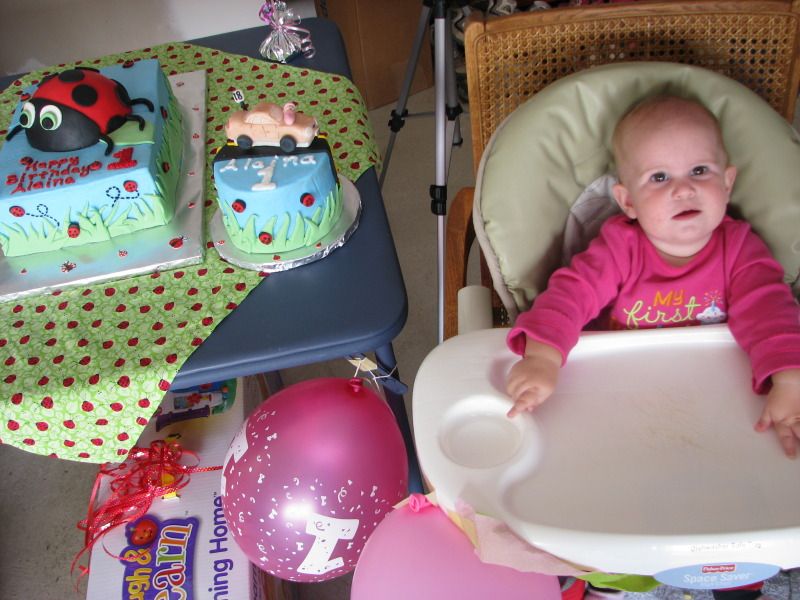 Yum!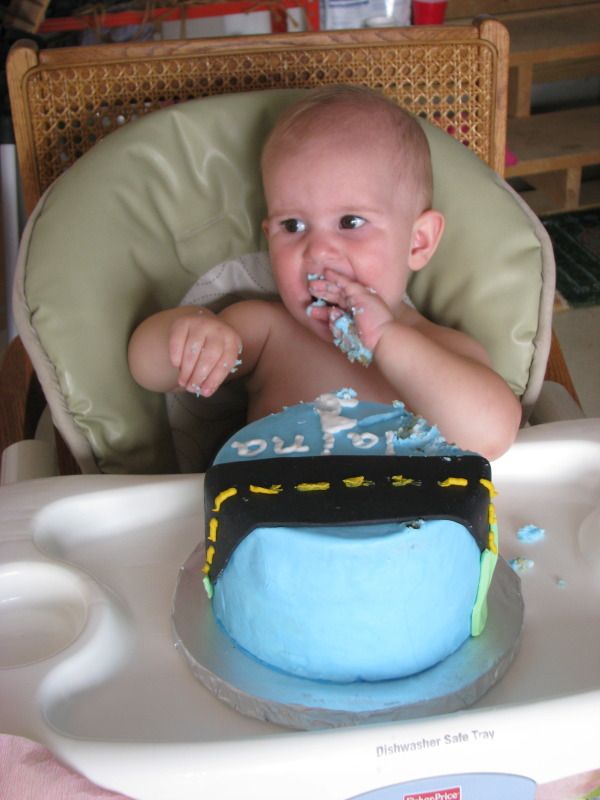 She had a nice party and got some nice clothes and some new toys. It was fun being with friends and family, although a lot of work!
And a Lainey update:
Probably about 21 pounds, not sure how many inches.
And BFing still going strong! I'm glad it's gone so well for us after a very rough start!