Hey ladies
Here is Simon showing off a few words. He usually doesnt say a word as soon as the camera is on but i have caught a few lately.
The first one is him saying "tea". He always tries to steal my tea cup in the morning and I always tell him "tea is not for babies". So he starts running around saying "tea tea" LOL!!
In the second one he is saying "bad" because we tell him "its bad too...". He says it either before or after he's done something "bad" LOL!! He had just messed up our stereo receiver in this video. He is going for boob at the end if you are wondering what the whining is about! LOL!
The last one he's a little whiney wanting the pop bottle to play with. He sort of says "pop" at the 3-4 second mark and says it clearly at 13 seconds. He whines for the rest of it so you dont have to watch it. I dont know how to edit videos! LOL!!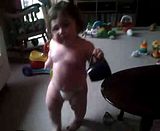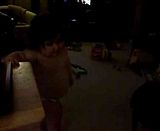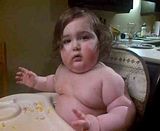 Let me know if these dont work. I've never uploaded a video before.