ETA:
I have changed the size of these pics-honest!!
I always do a mean "you've just woken up" pic on their birthday. I intend on doing this until they leave home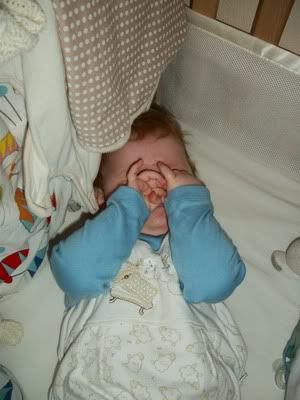 Boobie time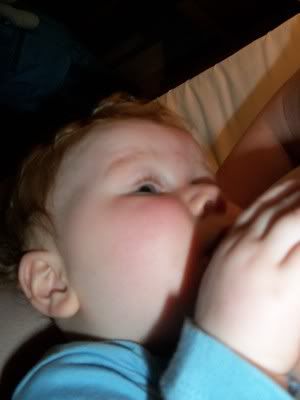 His brother helping open his presents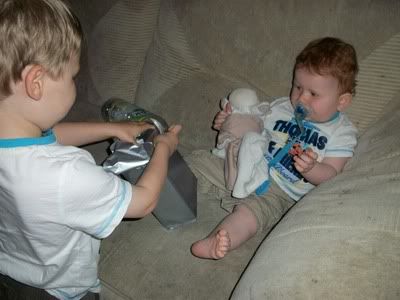 Wearing his new shoes
The cake (again
I'm so proud of the cake, everyone thought it was amazing. I think the cake stopped me from crying
(Although I cried when I took him to bed this evening and had a few moments alone with him :()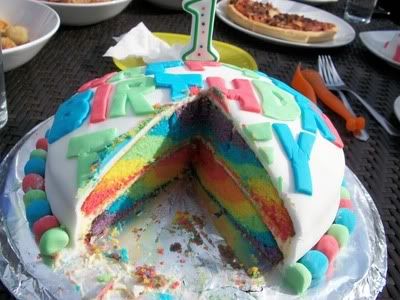 No cake smash-when DS1 had one he through up all over DH and he didn't want a repeat so he just ate a bit of cake which at first he didn't like then decided he did
Enjoying the sun and the only time on his birthday he will ever be able to wear short
(we are having some freak heat wave this weekend!! It's been nearly 90 this weekend and it's usually around 55 at this time of year :eek:)
His new dog
And a pic of my boys :bigkiss:
AND....
Tobey took his first steps. Just one between two people but he did it more than once