This will be XP a little from my oct 05 board--with some added about Joseph who doesn't have a board anymore
So the first 2 days of 1st grade have been successful so far! Kaitlyn was worried about starting 1st grade during the summer because it was ALL day, instead of half, so she worried she would miss me. She worried about having a new teacher she didn't know too. We talked about how Joseph felt the same last summer (they are only a grade apart!) and we asked him how he felt after it began and he said "it was fine!" So that helped some. Then we got the teacher assignment phone call and she got the teacher Joseph had last year and she felt so much better! Joseph had a really nice teacher last year and Kaitlyn felt she "knew" her so she wasn't worried anymore!
So we've had 2 days of school and she loves her class--especially the 3 recesses they have had the past 2 days. I think it is usually only 2 but with the nice weather and first days of school, the teacher has given them another
In kindergarten, they only got recess a few times a week because library/computer/p.e./music took up time a few days. She met another little girl in her class who is also an early entrant, but who didn't go to kinder last year--she just tested into 1st, so the teacher has actually paired them up a bit--locker buddies and the like. Funny thing is, the girl has a big sister in Joseph's gifted 2nd grade class! Too bad it's not a brother!
Joseph is in the 2nd grade "highly capable" class this year. So he has kids in his class from different elementary schools in the area that changed schools to attend this full time program--luckily we are in the boundaries of this school so he went here for K and 1st. There are 4 "hubs" around the district that house the gifted program classes. Anyway, at the beginning of summer when we knew he had passed the testing to get in, he was upset that his best friend would no longer be in class with him (it helped to tell him that it was very possible he wouldn't be anyway with 3 other 2nd grade teachers). But he grew used to the idea and excited for a challenge! Basically they skip 2nd grade math and go straight to the 3rd grade math curriculum and are doing 3rd+ grade reading...the rest of the curriculum is the same, but more in depth/more projects. So far he has had a good time the first 2 days and has made some new friends! And one friend from church he has known for 4 years is in his class--he used to go to a different school, so he is excited about that. And he feels BIG now
Here are some pics from the first day of school yesterday!
Lunches packed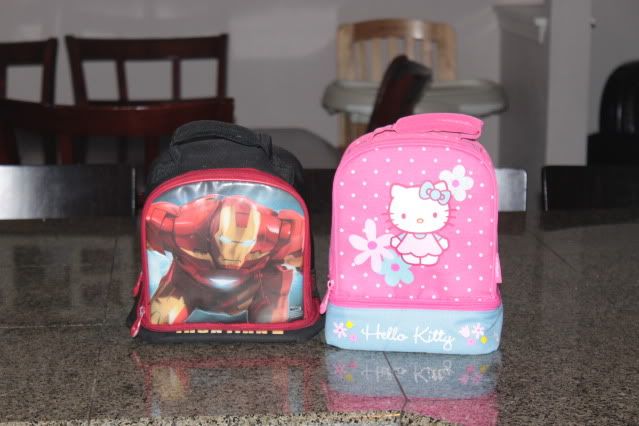 Healthy breakfast
School kids ready to go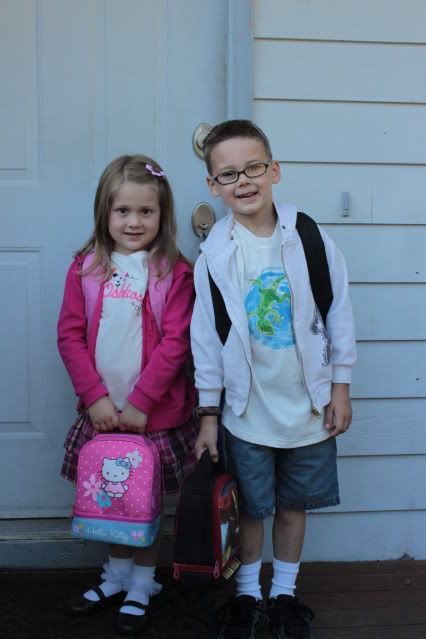 Little brother too!
Biking to school
Bikes all locked up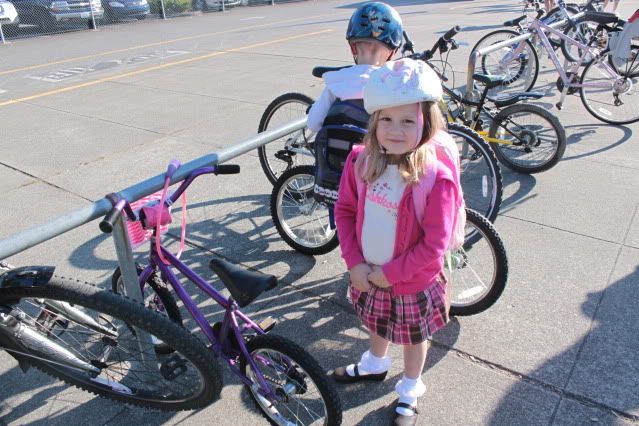 A few of my 1st grader!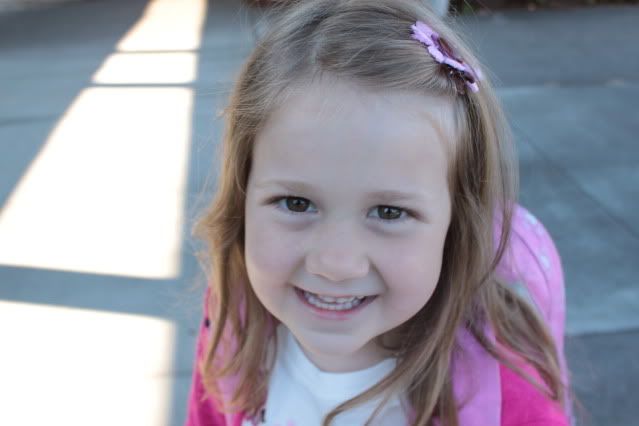 Sitting in her class line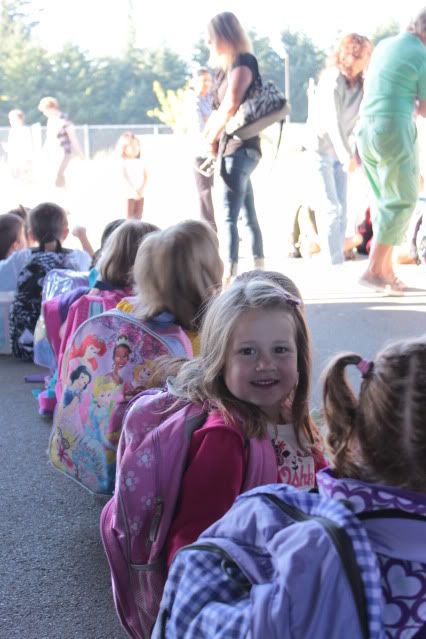 And Joseph in his 2nd grade class line