So, With the insanely nice weather we're having in Northern Wisconsin I decided that we NEEDED to get a bike trailer for Izzy so we could get outside to have some fun. The first experience was less that fantastic, as she HATED the bike helmet, and screamed and screamed as soon as we strapped her in. I'm honestly kind of surprised no one called the cops on us, she sounded that bad.
We rode over to Nana's house to say hi and she had calmed down a little when we snapped this picture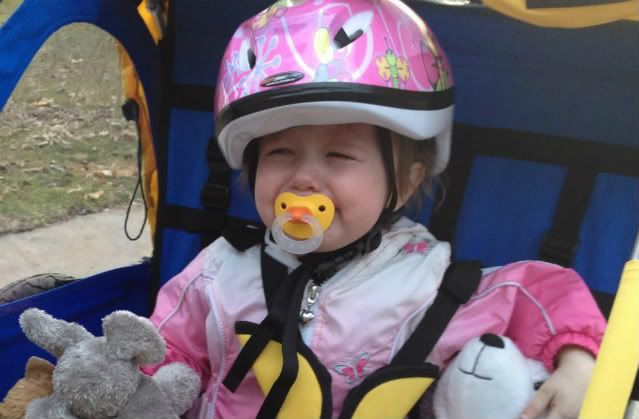 She had finally stopped crying by the time we got home. Poor kiddo!