I'll be 32 weeks tomorrow so I consider it my 32 week appointment. Had the ultrasound first and baby boy is measuring right on track. Estimated weight is 4.2 lbs. Not quite as active as before but that's probably because he was sleeping or something. He had his hands up by his face and wouldn't give us a good face shot. I go back on the 25th for my final ultrasound!
After that we went downstairs and had my regular OB appointment. I gained 2 lbs, this is the first time I've gained weight in several months but I'm already fat enough so no worries. I'm the same weight I was when I was 7 weeks prego.
He gave me a rx for an iron supplement but he also gave me lot's of samples or that's good. I'm measuring 33 weeks but still no big concern there.
We tentatively set the c-section date for Tuesday 8/16 unless I go into labor before then.
Now, here are some u/s pics for your viewing pleasure!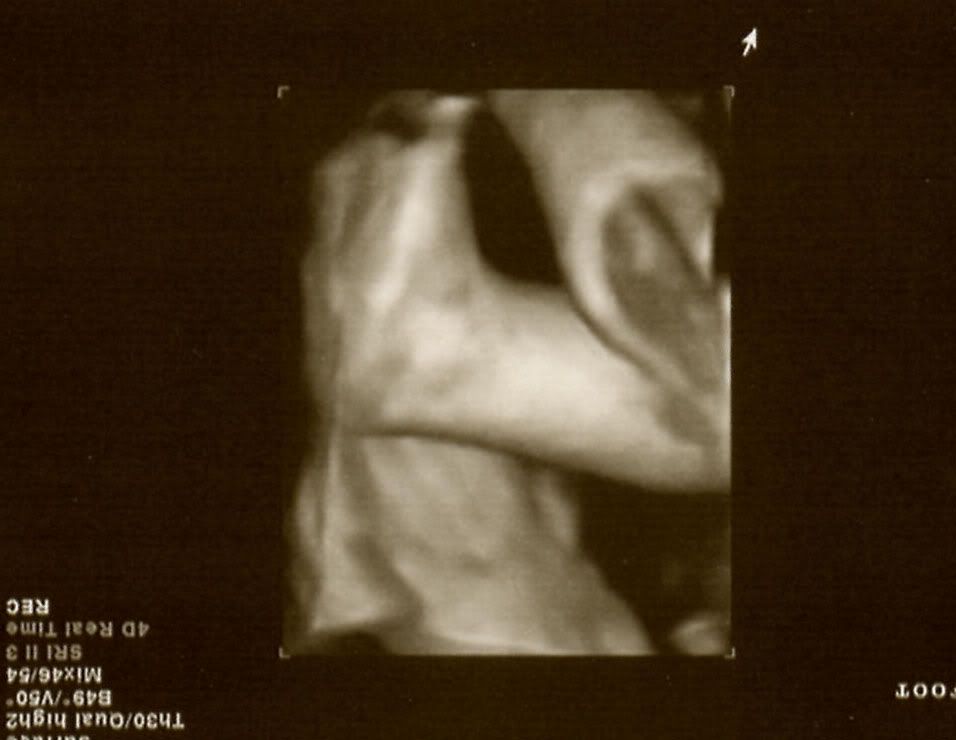 This next one is my favorite. If there was ever a question of the gender, there isn't one anymore!