Had ultrasound this morning. Baby looks great. Estimated weight is 6.6 lbs which if that is accurate and he gains his estimate .50 lbs per week that would put him around 8 lbs at birth. But i know those can be way off. DS was born at 39 weeks and weighed 8.7 lbs.
After u/s we went to eat breakfast together then went back for doctors appointment (same building diff doctor). Weight was fine, no weight gain in the past month but considering I'm overweight to begin with doctor isn't concerned. I weigh a few lbs less than I did when I got pg. BP was great, HB was good as well.
Here are some pics for your viewing pleasure from the u/s!
Side of face, arm and hand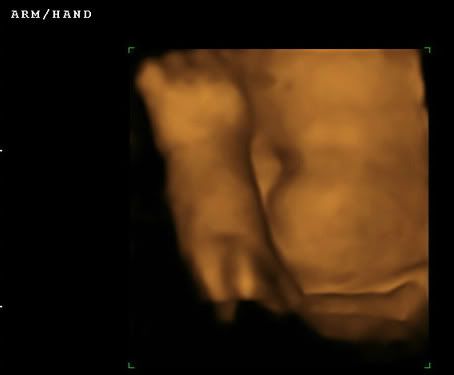 Face shots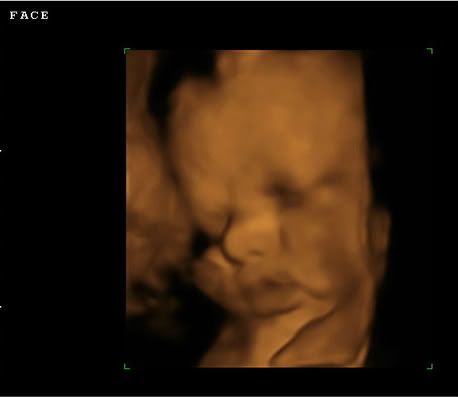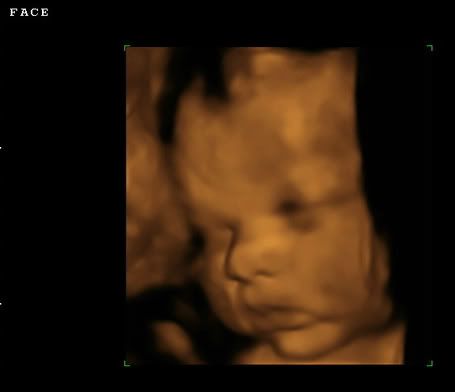 Had my work shower on Friday then the shower my mom threw for me on Saturday. I didn't get a ton of "stuff" at my work shower but I did get aounrd $140 in cash (had piggy bank where people could put money) and $50 Target GC so that was pretty nice. Also got some diapers and few clothes etc.
At the shower my mom threw me I got:
Rock and Play Sleeper-I didn't register for this but my mom thought it was neat and got it for me. I'm super excited abotu!!
My bouncer
Lot's of diapers
Mobile
crib toy
Clothes
Baby washing stuff
Other various baby stuff like bottles and nipples, bottle liners, crib sheets, chaning pad covers, slippers for me (I asked my mom for new ones for the hospital) and jsut some other things.
We had a nice time. I drank a Mimosa too so that was nice, it was a brunch shower.
Here are some pics from the shower! It wasn't very big as this is my 2nd pg and 2nd boy.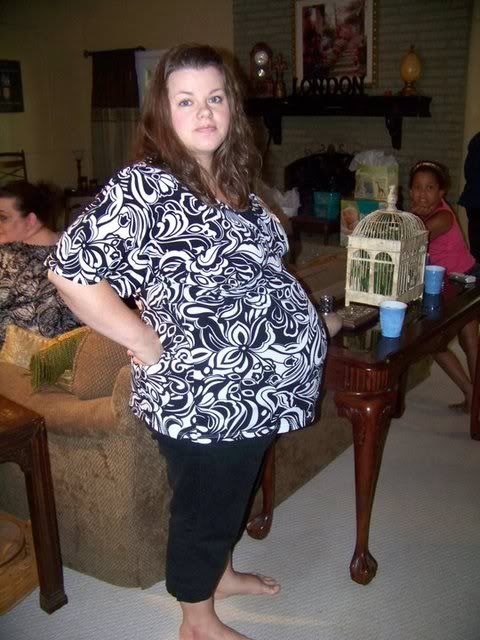 My mom and I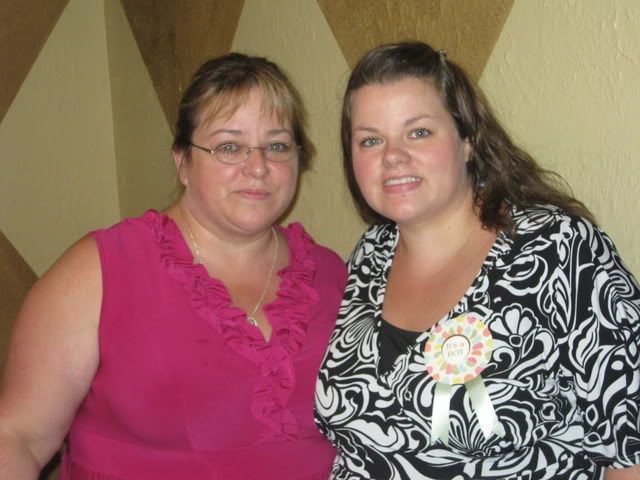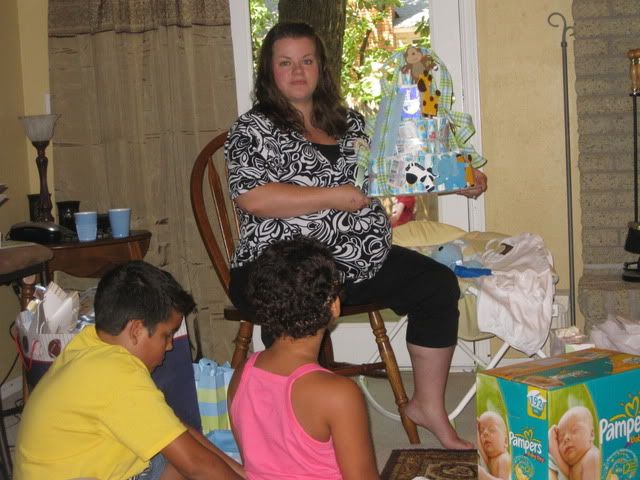 DS helping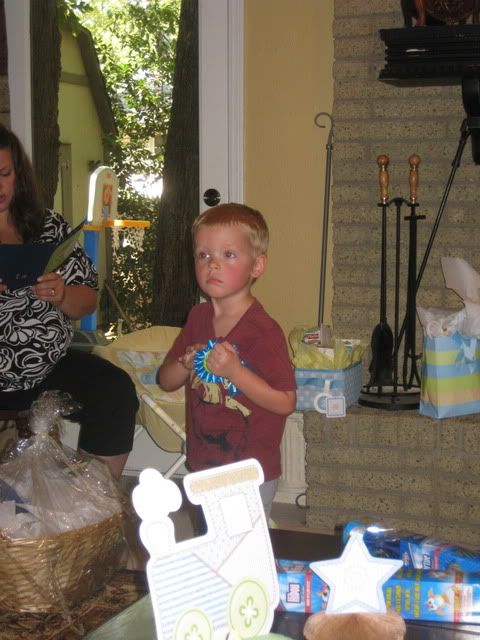 Rock and Play sleeper