Okay, I've not had my hair cut in awhile and I'm desparate for one. Planning on getting it cut within the next 2 weeks.
Right now my hair is little above the middle of my back. I used to have nice thick hair but thanks to PCOS, it's a lot thinner. I don't have straight hair but it's not curly either. It's got kind of a funky wave to it. If I let it air dry without anything in it, it's a bit frizzy and wavy like. If I put some kind of product in it like gel or mouse or something and scrunch it then it's more curly. Also, I've got a round face.
I want something easy that I can do with 2 kiddos, that won't take me too long to do, that is good for thinner hair and is cute. I do work full time as well. I don't want to have to shower, put stuff in my hair, dry it and style it every morning. I want to be able to shower put stuff in it and go on my way. If it takes me more than 10 minutes to do my hair, I'm not going to stick with it.
So here are some that I was just looking at that I thought were cute and that I thought would possibly work with my hair either by putting some junk in it and scrunching it or letting it hair dry or on days when I'm feeling paticularly adventurous I can straighten or do something more with. I'm notorious for having my hair in a pony tail all the time.
So here is me now. You can obviously see how round my face is.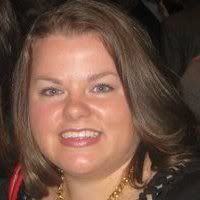 I really like this cut. Maybe a little longer. I don't have bangs now but I think I'd like to have bangs.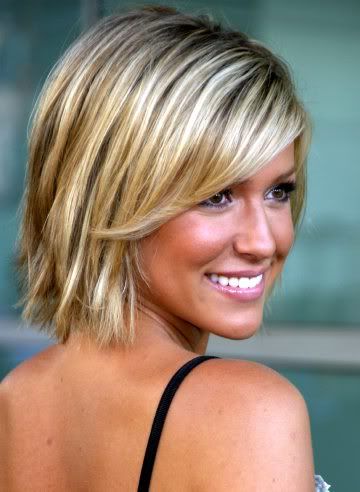 This style looks like a lot more work than what I'm willing to do but I think something similar to this, maybe a little longer would be okay???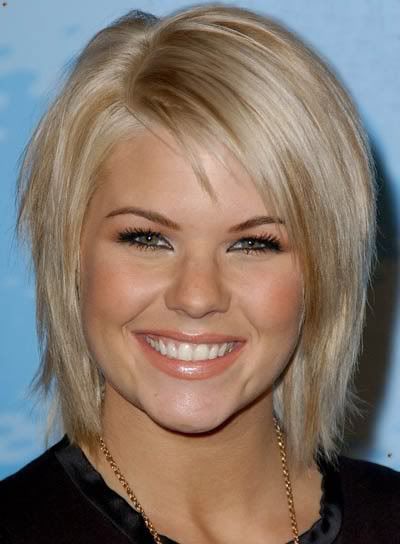 This style looks really cute as well. Like the ones above.

And here is a long hair style. I'm not opposed to long hair. Maybe I should go gradual and do something like this? Then if I want it shorter I could do that??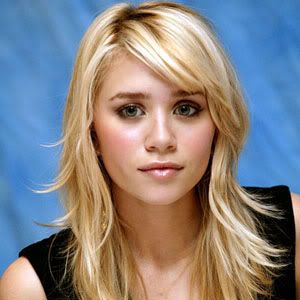 Anyway, thanks for the advice ladies!!