Hiya ladies!
So I received a post with a cry for help for a blinkie for you guys and I figured hey, why not
I can probably get something done up this week for you guys since you're all in need of one since August will be here before you know it, but before I can do that, I need some info from you guys.
~ Are there any twins on the board? If so, are they boys, girls, mixed or surprises? I made up a special blinkie for the one lady on September who is having twin girls so it's no big deal to whip one up for anyone here.
~ Does anyone have any still images they might like to see used on the blinkie? What about a suggestion for an image? I asked this over on September and the suggestions I got I had already seen/thought of, but it's nice to have another boards input, especially since I don't know any of you
Here's an example of the June 2010 blinky I made, and here's the September one, although you've already seen it in Lauren's siggy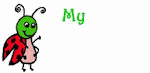 I don't know how to use an animated image to turn it into a full animated blinky, but my hubby said that if someone was to give me an animated image, I can take a frame of it to use for the still part, so feel free to offer up any image and I'll see what I can do :).
If there's any other info you think I may need to know, please do let me know all the info asap so I can get to work
OH I just realized that my September blinky is way bigger than my June one so if you have a size preference let me know. It doesn't matter space wise since it doesn't make the html bigger, but some people dont like the bigger images. I didn't realize my September one was so huge till I just saw it next to the June one lol. Oops.