I thought I would compare pics of now and with dd, thought for sure I was bigger this time, I may be wrong, lower this time thats for sure.
First is now at 21 weeks and Second is 21 weeks with dd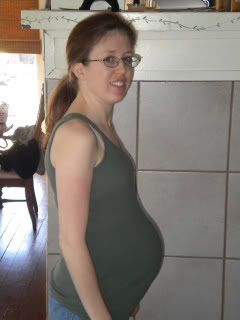 I just noticed my arm in the new picture, first warm sunny day was yesterday, so I spent time outside and got the first sunburn of the year. Figures.