Hi everyone! Hope you are all doing great. I wish I got on here more to keep up to date with everyone, but am just way too busy. My littles are all napping at the moment. We are 15 weeks and have started sleeping longer at night; about 5-6 hours between feedings, 8 on a really good night. It's amazing what a difference that makes. Of course, I'm still up later doing little things, I need to change that...but...
all three are starting to smile at you, Katie is starting to giggle, Zach is starting to chatter (literally says "ah-goo") and Addie is just Addie. She just looks at you like "I could do all that stuff mom, but I don't need to" with a secret little smile. Little stinker. I believe they are all over 10lbs at this point, Zach maybe over 12! That's almost triple his birth weight!!
I really hope everyone is doing good. Here are some pics for you, they are all pretty recent. Sorry if the sizes are too big!
Stephanie
A smiling Zach and Addie

" alt="" />
Kate and Addie

" alt="" />
All three (ZKA)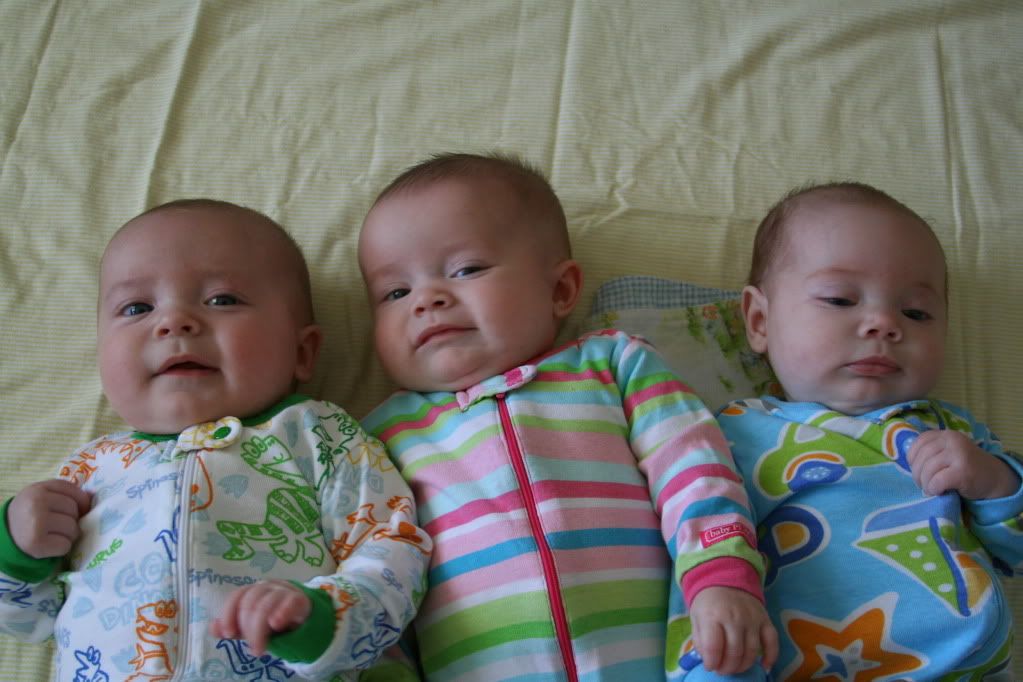 " alt="" />
Our Halloween pumpkin fun (...or fail, lol)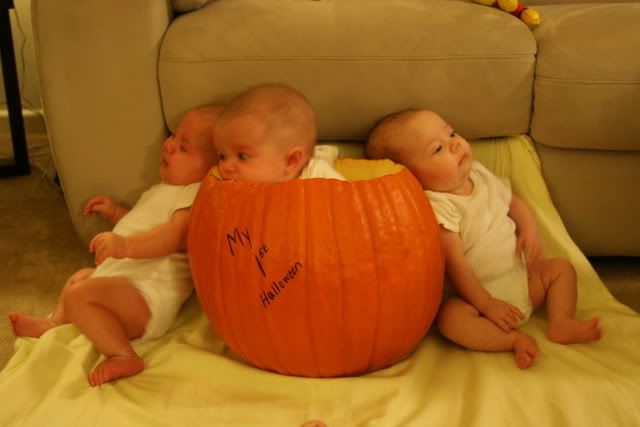 " alt="" />