This is our progress on our Nursery.
It used to be our undecorated office. It had white walls and funky green carpet.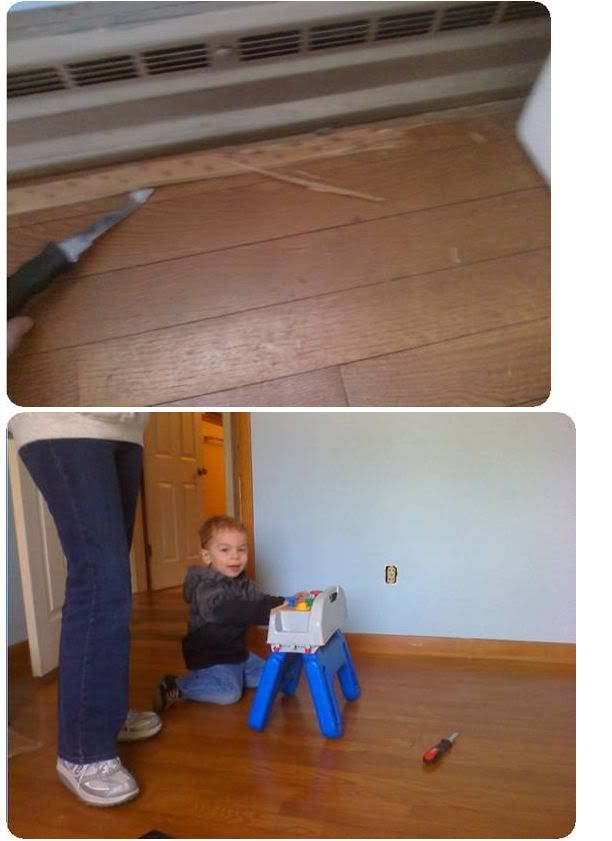 We still have to paint the trim and closet doors that we removed white. Replace the ceiling fan, the old one is out of an 80's movie. But we really lucked out about the hardwood under the icky carpet. It doesn't match our new hardwood floors but its still in great condition at least, its the same in DS's room.