My baby shower was today, despite me wanting to cancel it up until yesterday, worrying that no one would show, drama with SIL (who didn't show but did spend way too much on presents which she sent over with MIL), it went pretty well. I had 10 people come, including a friend I had lost contact with but some of my other friends brought her along, which was a nice surprise, and found out she is having a baby in november, so yay!
I had registered at Babies R Us, MIL and a friend both bought the baby monitor I registered for, both had them scan the list and it is still showing up on the registry. Same thing happened with the crib mobile, I have 2, though I just looked and it was checked off. But at least it will be easy to return them, then put that towards the crib.
Here's some pics:


All the yummy food, there was barely any left.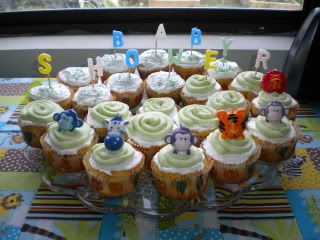 Mmmm cupcakes.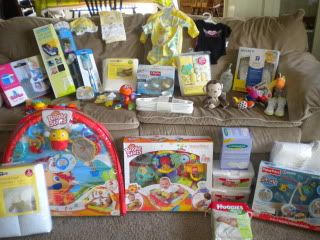 The presents

The belly, I'm 31 weeks? I lost count.
Some random ones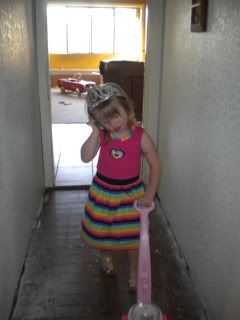 dd was dressed up as a princess, talking on a cell phone, and pretending to vacuum with the popper.