I got the Bumbleride carrycot today that I had ordered and it is awesome! I can't wait to be able to use it
The site I got it on (nobetterdeal.com) had it listed as "open box" which can be anything from brand new box was just opened, to tested or used. This was brand new, still in packaging, perfect and half of new price, yay! It folds flat too so it will make a great portable bed to take to ILs or on short trips before baby gets too big and needs the pnp. I took some pics to share:
dd had to test it out foot muff and all, think shes a bit big, she thought it was funny.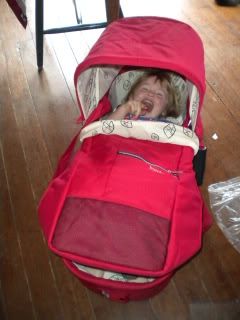 Then she showed that she barely fits in the stroller, she was in model mode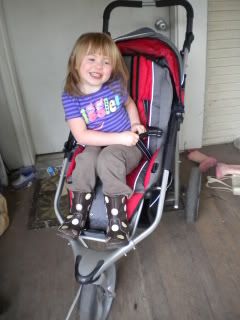 Fits great, just have to rig up a way to strap it securely to the stroller but that should be easy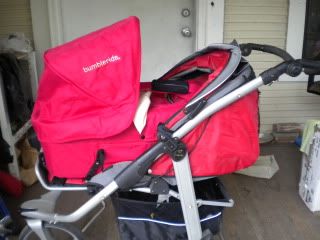 and the 2 canopies are great, will completely cover baby if needed

Between this and my ergo I am super excited, just need that baby, not that I am actually ready!