I shared these pics on our (nearly dead) birthboard, so thought I would share here as well.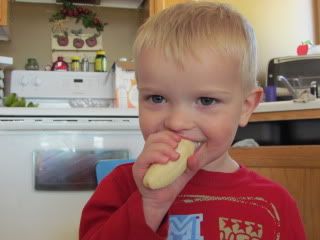 Wyatt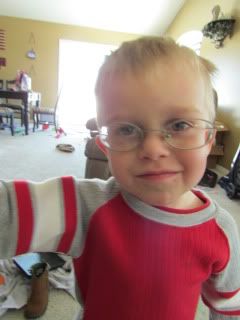 Abram wearing my glasses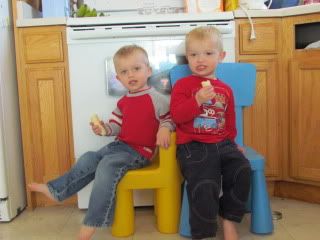 together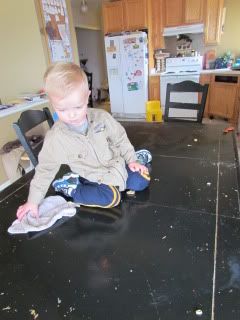 I found Wyatt on the table, but he was cleaning, hard to get mad at him. lol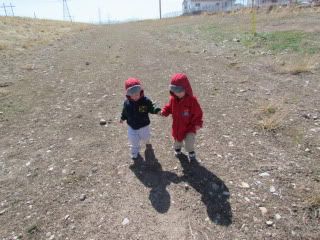 This is when I LOVE having twins, when I see them being such good friends!
Abram talks up a storm, he speaks amazingly well and clear. I left overnight this weekend and dh had all four kids, first time ever leaving the twins. DH said Abram built a "spaceship" out of legos, and put a yellow brick and a blue brick and called them Capn Kirk and Bock. lol. He is a little mischief maker also, he really really enjoys making messes, dumping anything that can be dumped. etc.
Wyatt is starting to talk a bit more, and a bit more clearly as well. He is super cuddly, and seems to be mechanically inclined. He LOVES to play with blocks and builds very well with them (Abram gets mad a cries a lot), and he can build train tracks like no other. He enjoys throwing things off our back deck, toys, etc, but especially paper and watching it fly. Our yard looks super fancy these days. lol
I think 0-1 was so hard for me with twins, so exhausted ALL the time. 1-2 was doable, but holy cow, 2 is hard for me so far. They are both constantly making messes!