I attended a Washington Photo Safari workshop yesterday, during which we practiced photographing the lobbies of the beautiful Willard Hotel. It's a premier historic D.C. hotel and has been restored to its original decor. During the session, I concentrated on white balance settings and on getting level shots (not easy with only a monopod and no level!), both of which I really need to hone. As such, I didn't get a plethora of great shots, but I got some valuable experience. Below are a few I've edited for CC.
Oh, I just bought calibration software but haven't installed it yet. Hopefully, these photos aren't too dark here.
1. I loved the old-style phone against the architectural details carved into the molding. Is it too lemony colored?

2.

3. More detail of the beautiful door handles. Is the reflection of the lights too distracting?

4. Shot of the corridor with guests at high tea. I wasn't using flash, so I had to rest the camera on the floor and lie down to prevent shake. I wanted to get some of the rug pattern in the foreground. I wish the light fixture didn't dissect the top middle part of the photo, but no other crop worked as well.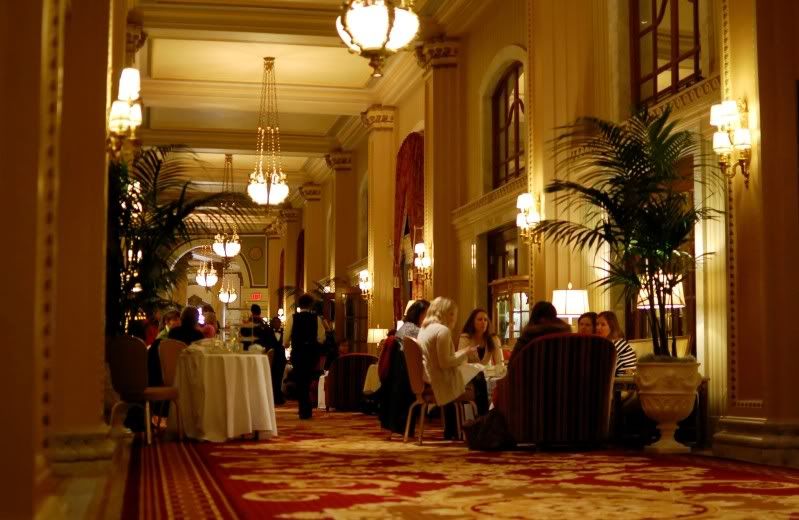 5. Column in main lobby. Yes, I know there are some blown spots. For this and the next shot, I used my new 55-300mm zoom.

6.