So ... the twins .... this may have been the most exhausting shoot I have EVER attempted! I worked for almost 6 straight hours and never really got the shots I was looking for.
The little girl apparently is not much of a sleeper (I can relate - Logan didn't sleep well until he was past the age of 3 - I kid you not).
The little boy is Mr. Mellow though, so I got lots of single shots of him. Nothing earth shattering, but enough that Mom and Dad are really thrilled. I got a few of Miss Priss as well and one or two of them together.
No one is going to ask me to take up newborn photography as a career, but the parents are VERY happy. So I guess I did OK.
Here are a couple - I'd love to hear your honest feedback on them. I can take it - like I said, the parents are thrilled and these ARE better than their cell phone snaps.
And since there are more than a couple, don't feel like you have to comment on them all - feel free to just pick one or two for comment. I'm sure it will help me learn regardless.
1. f/3.2 ss=1/400 ISO=3200 50mm

2. f/3.2 ss=1/400 ISO=3200 50mm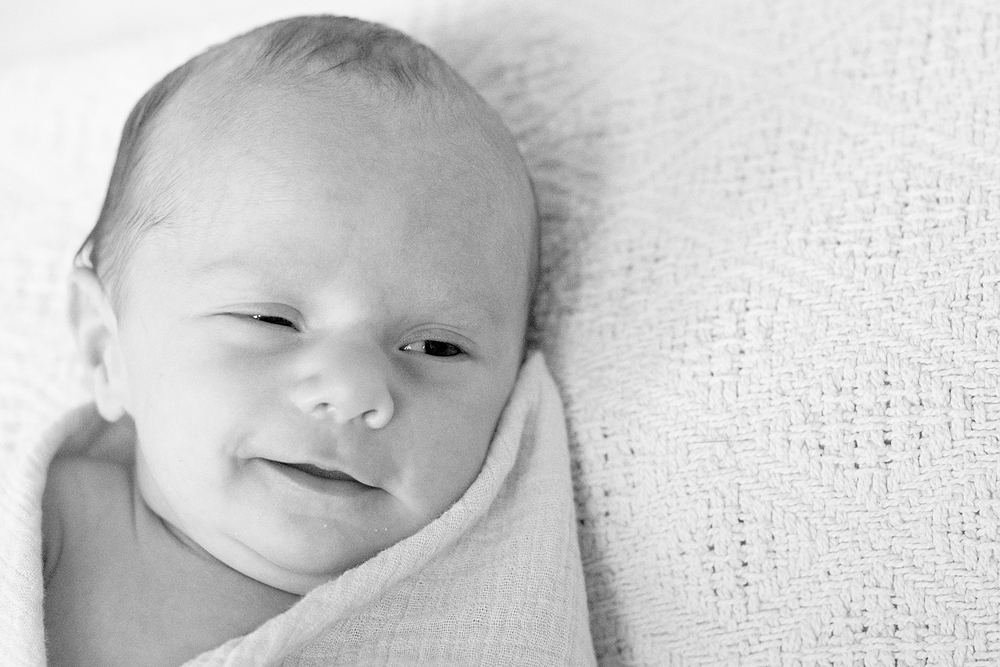 3. f/3.2 ss=1/800 ISO=3200 50mm

4. f/5.0 ss=1/250 ISO=3200 50mm

5. f/8.0 ss=1/100 ISO=3200 50mm

6. f/9.0 ss=1/50 ISO=3200 50mm

7. f/3.2 ss=1/400 ISO=3200 50mm

8. f/3.2 ss=1/640 ISO=3200 50mm

9. f/3.2 ss=1/400 ISO=3200 50mm

We didn't get to the family photos - just not in the cards. We are hoping to get out this spring when the blue bonnets are in bloom to try and get everyone. But I did get this one of their almost 4 year old son - this kid is just SO much fun! He really liked playing w/ my reflector which I had just out of the frame (camera right). He would called it "the moon" and would climb behind it and say he was the "man in the moon."
I'll admit it ... being around this family really had me wishing Logan was still small (or that he had brothers and/or sisters). *sigh* I guess I'm going to just have to hang on and wait for grand babies (no rush for THAT).
TFL,
GiGi